ISSUED: (Friday, March 13, 2020 17:00 PM)
CAMPUS ANNOUNCEMENT
UNO campus remains open; classes moving to remote learning mode March 30.
More Information
CLOSE

X
Kids Count in Nebraska | 2019 Report Release
Join Voices for Children in Nebraska as we celebrate the release of the 27th edition of the Kids Count in Nebraska Report., Jan. 29, 2020.
date: 01/29/20
time: 8:30 AM - 10:00 AM
location: CEC Rooms 230 and 231 • maps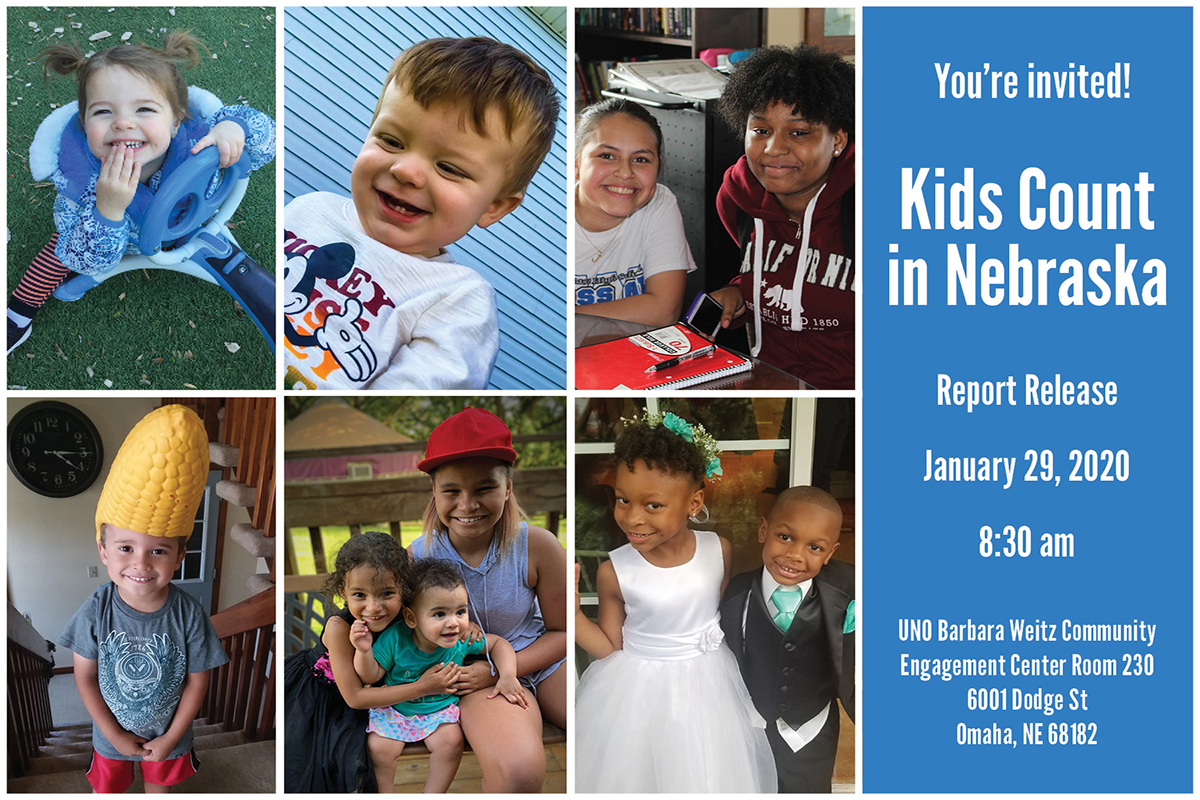 What does the data tell us about discipline in schools in Nebraska?
Find out at the annual Kids Count Report public release event. Be one of the first in the state to get your hands on the new data on child well-being in child welfare, health, education, juvenile justice, and economic stability, and this year's special focus on school discipline.
To RSVP, email voices@voicesforchildren.com. Refreshments provided.

For more information or to order copies of this year's Kids Count in Nebraska Report, please visit www.voicesforchildren.com.