Curious People: Using the Theory of Synectics to Make Meaningful Connections
Are you curious about making meaningful connections? Find out how LaTrina Hall, Ph.D., uses Synectics to connect with others, Jan. 27.
date: 01/27/20
time: 6:00 PM - 7:00 PM
location: CEC Room 230 and 231 • maps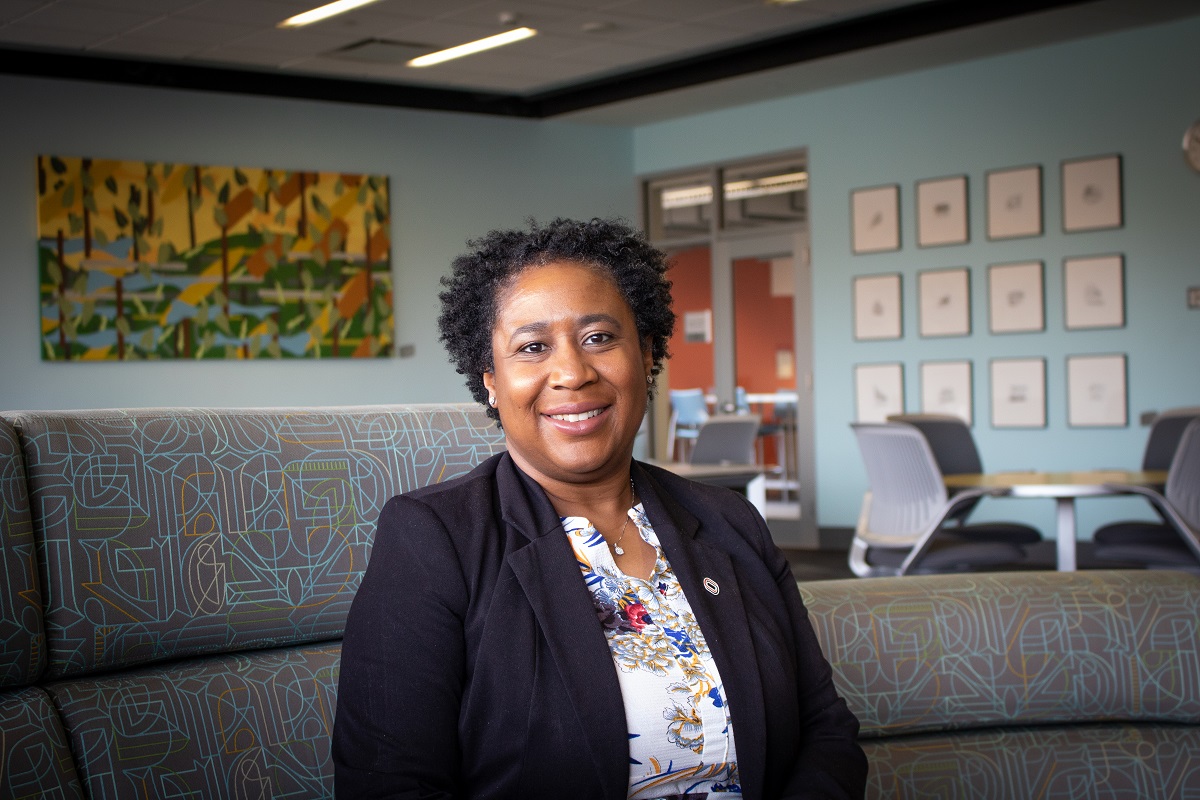 "Using the Theory of Synectics to Make Meaningful Connections"
Synectics is a problem-solving technique, which promotes creative thinking, usually among small groups of people with diverse expertise or backgrounds. The theory of synectics builds on the belief that strong connections can be made between disparate subjects to effectively and meaningfully solve challenging problems and develop creative ideas.
During this talk, LaTrina Hall, Ph.D., shares her personal and professional experiences utilizing synectics as a strategy to make meaningful connections to complex situations while working with students, partners, and colleagues.
About the Speaker
Dr. Hall is the P-16 Initiative Coordinator in the UNO Service Learning Academy where she supports pre-Kindergarten through 12th-grade teachers and UNO faculty in creating valuable service learning opportunities for their students. She earned her doctorate in higher education administration at Saint Louis University, where her research interests included black family culture, racial and ethnic identity, and student development. She is a proud product of Omaha Public Schools and graduated from Omaha North High School before moving on to earn her Bachelor's and Master's degrees from the UNO. LaTrina became a member of Delta Sigma Theta Sorority, Inc. in 2003, and since then has held numerous local and regional roles in the sorority including her current role as president of the Omaha Alumnae Chapter. LaTrina is extremely passionate about serving others especially supporting and nurturing youth development.
View upcoming and former speakers
About the Series
Curious People Series events feature a UNO Faculty who speaks about a topic they are an expert in or have studied in their personal and academic lives.
All events begin at 6 P.M. in the Barbara Weitz Community Engagement Center with free visitor parking. 
The goal of this series is to stimulate curiosity among attendees. Curiosity has many benefits to those who ask questions, including an increase in the ability to learn and retain information, personal growth, openness to new opportunities, and overcoming stereotypes. It also increases problem-solving skills, maintains a sense of wonder that helps with innovation, and creates positive interpersonal interactions.
Curiosity stimulates productive conversations by seeking to understand another's beliefs and allowing participants to authentically examine their own assumptions and opinions. In order to genuinely explore new ideas, one must be actively listening and open to exchanging knowledge. This free series is intended to foster a community of like-minded searchers, interested in learning more about the hidden areas of expertise at UNO.
Contact Us
If you are sponsoring a special or public event happening in the CEC or would like to share a news tip or story please let us know.
Robyn Loos
Special Projects Associate
Email: rloos@unomaha.edu
Phone: 402.554.2173