QUICK(SAND) MOMENTS: Readying for Quick Pedagogical Choices During Classroom Discussions
The Center for Faculty Excellence invites UNO faculty to attend a workshop with Nancy L. Thomas. The goal of the workshop is to support faculty in working with political perspectives within the classroom, Dec. 4.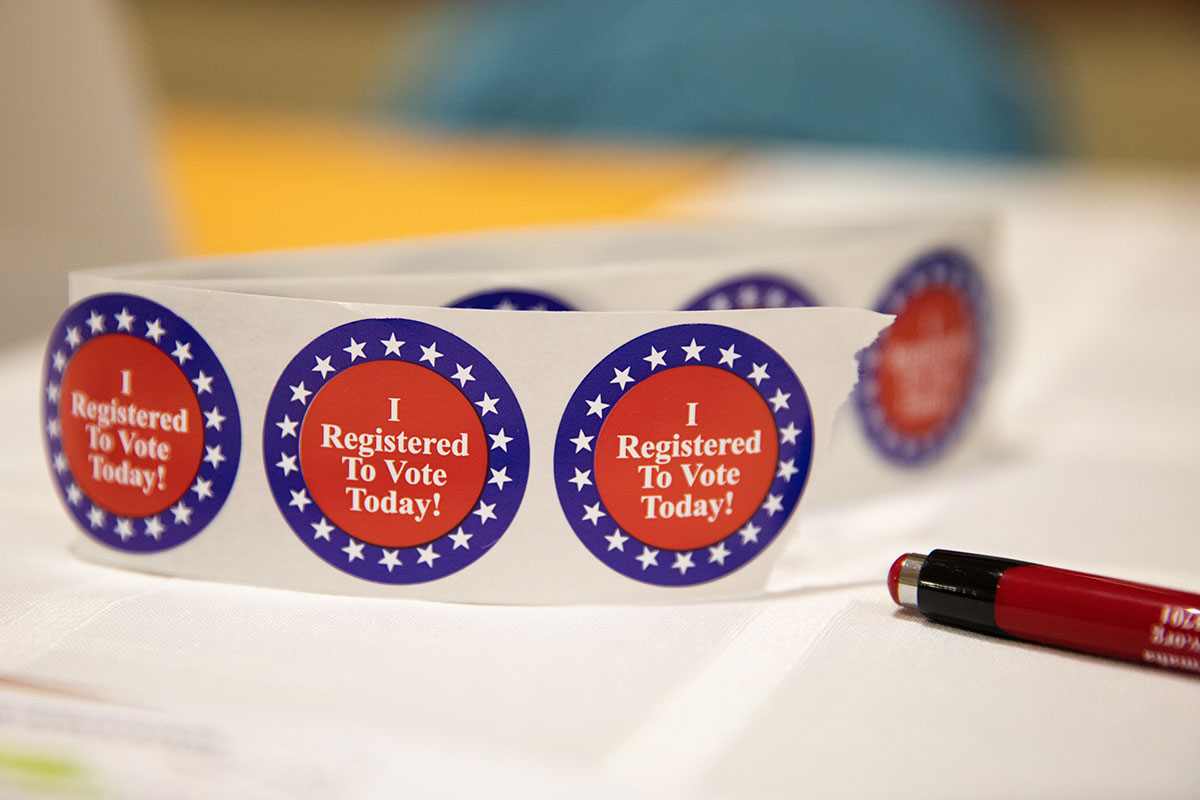 We all dread those quick moments when a student disparages someone else in the group, proclaims the discussion a sham, challenges the professor's "neutrality," makes an assumption about a person's political perspective, withdraws from a discussion, etc.
These moments have gotten more difficult in the current political climate. In this session, participants will share their own quick(sand) moments and brainstorm readiness as well as how to anticipate and prepare for politically charged moments in discussion-based teaching.
Please RSVP through the Center for Faculty Excellence calendar.
To prepare for this workshop, please review Nancy L. Thomas' chapter in Creating Spaces for Democracy online.
Nancy L. Thomas, Ed.D., Director, Institute for Democracy & Higher Education (IDHE) at Tufts University's Jonathan M. Tisch College of Civic Life.

Nancy L. Thomas, Ed.D., directs the Institute for Democracy & Higher Education (IDHE) at Tufts University's Jonathan M. Tisch College of Civic Life. IDHE is an applied research center that studies higher education's role in American democracy and supports college and university student political learning and participation. The Institute's signature initiative, the National Study of Learning, Voting, and Engagement (NSLVE) examines student voting rates, patterns, and conditions. Through NSLVE, nearly 1,200 U.S. colleges and universities receive tailored reports containing their students' aggregate voting rates following each federal election. Her work and scholarship interests include college student civic learning and participation in democracy, campus climates for political engagement, deliberative democracy, political equity and inclusion, and campus free speech and academic freedom. She holds a doctorate from the Harvard Graduate School of Education and a law degree from Case Western Research University's School of Law. She is also an associate editor at the Journal of Public Deliberation, a senior associate with Everyday Democracy, and a member of the Scholars Strategy Network.
Learn more about Dr. Nancy L. Thomas
This workshop is part of the Nebraska 2020 Critical Issues Forum Series 
A three-part series sponsored by UNO's Barbara Weitz Community Engagement Center, College of Public Affairs and Community Service, and the Department of Political Science of the College of Arts and Sciences.
The University of Nebraska Omaha (UNO) is actively monitoring the novel Coronavirus (COVID-19). In response, the UNO CEC is temporarily operating under a locked-door policy. Find more information and updates about the CEC on our website.
Contact Us
If you are sponsoring a special or public event happening in the CEC or would like to share a news tip or story please let us know.
Robyn Loos
Special Projects Associate
Email: rloos@unomaha.edu
Phone: 402.554.2173