Partners for Healthy Schools
School wellness is important for ensuring academic outcomes. You're invited to the Partners for Healthy Schools meeting, Nov. 12, 2019.
date: 11/12/19
time: 9:30 AM - 11:00 AM
location: CEC Room 201 • maps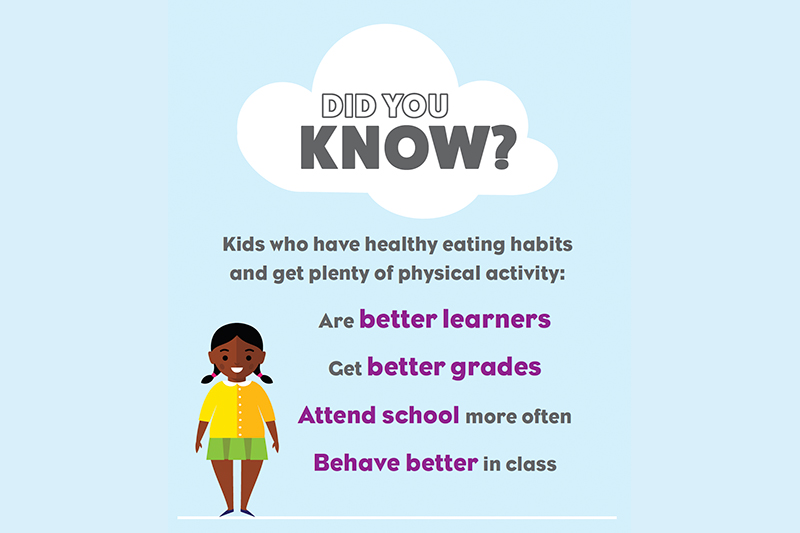 Students spend nearly eight hours a day at school – so what they eat, learn and do there has a big impact on their future choices. Eating well and moving more helps reduce a child's risk of being overweight and obese and enhances their academic performance and social success.
Partners for Healthy Schools (PHS) is a part of Live Well Omaha Kid's community work and brings together service professionals quarterly to share resources, data, and opportunities around school wellness. Programs and resources from this group are reflected in our printable Youth Wellness Resource Guide, which we encourage everyone to download and share.
---