CANCELED Middle East Forum | October 2019
Please note that this event has been canceled.
date: 10/17/19
time: 12:00 PM - 1:00 PM
location: CEC 201 and 205 • maps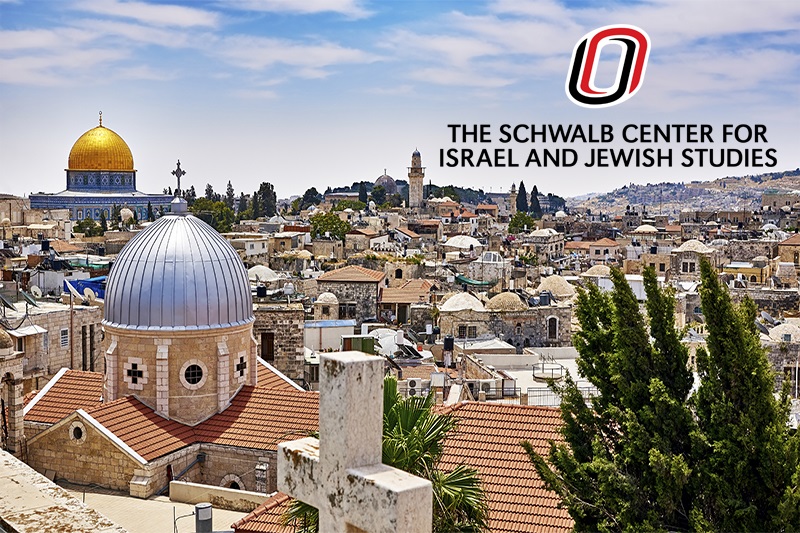 The Middle East Forum is an initiative of the Middle East Project Fund, the UNO Schwalb Center for Israel & Jewish Studies and the UNO Islamic Studies Program. The Forum is held three times per semester where a panel of experts discusses current events in the Middle East.
We encourage students, faculty and community members to bring their questions about the Middle East for an open and fascinating dialogue. 
For more information contact Kendall Panas at unoschwalbcenter@unomaha.edu or 402.554.2788.
---
About the Schwalb Center
Established in 2009, The Natan and Hannah Schwalb Center for Israel and Jewish Studies' mission is to create, coordinate, and promote an interdisciplinary program focusing on teaching and scholarship in Jewish and Israeli history, politics, culture, and society. Our primary goal is to expand knowledge about Judaism and Israel, both on the university campus and in the broader Nebraska community, and we seek to promote and facilitate collaborative scholarship (teaching and research) with academic institutions in Israel.
Contact Us
If you are sponsoring a special or public event happening in the CEC or would like to share a news tip or story please let us know.
Robyn Loos
Special Projects Associate
Email: rloos@unomaha.edu
Phone: 402.554.2173