Human Rights Week 2019
Check out the last event of Human Rights Week, Oct. 2. Events take place in different locations on campus.
date: 10/02/19
time: 6:30 PM - 8:00 PM
location: CEC 201, 205, and 209  • maps
---
contact:  Laura Alexander - Goldstein Family Community Chair in Human Rights - The Leonard and Shirley Goldstein Center for Human Rights • 402.799.1799 • lealex@unomaha.edu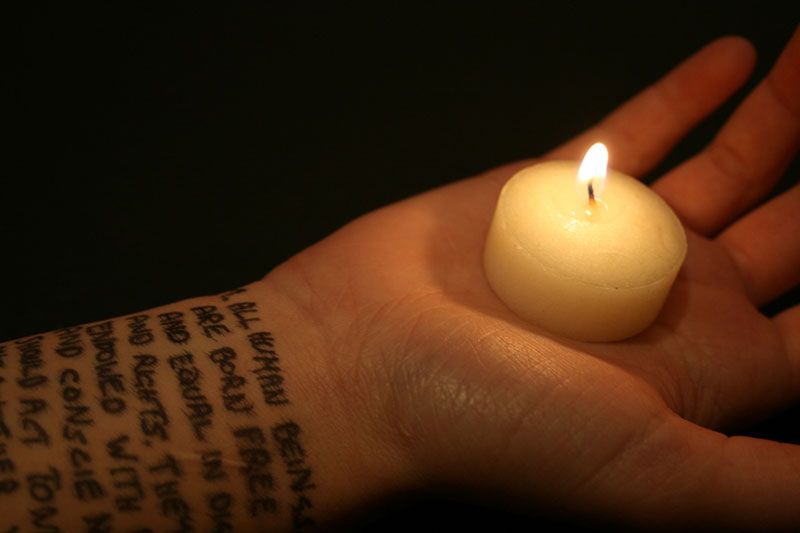 Wednesday, Oct. 2 
Lecture by Dr. Marjorie Agosín, Wellesley College
Theme: Latinx art and cultural rights
---
Check out the full list of events scheduled during Human Rights Week. 
Sponsored by the Goldstein Family Community Chair in Human Rights, Human Rights Week is a series of events intended to educate the community about human rights concerns and to highlight the work of scholars, students, and community organizations in promoting human rights. Events include lectures and panels with scholars of human rights, workshops with community partners, a special Goldstein Lecture in human rights, and tours of an art exhibit by internationally renowned artist Samuel Bak. Topics for this year include current debates in the United States about religion and human rights; Latinx art and cultural rights; and the legacy of the Holocaust expressed through the visual arts.
Contact Us
If you are sponsoring a special or public event happening in the CEC or would like to share a news tip or story please let us know.
Robyn Loos
Special Projects Associate
Email: rloos@unomaha.edu
Phone: 402.554.2173