Curious People | Parasitic Brain Drain
Join us as we learn from Paul Davis, Ph.D., an expert on tropical infectious diseases in humans, on Feb. 25, 2019.
date: 02/25/19
time: 6:00 PM - 7:00 PM
location: CEC Rooms 230/231 • maps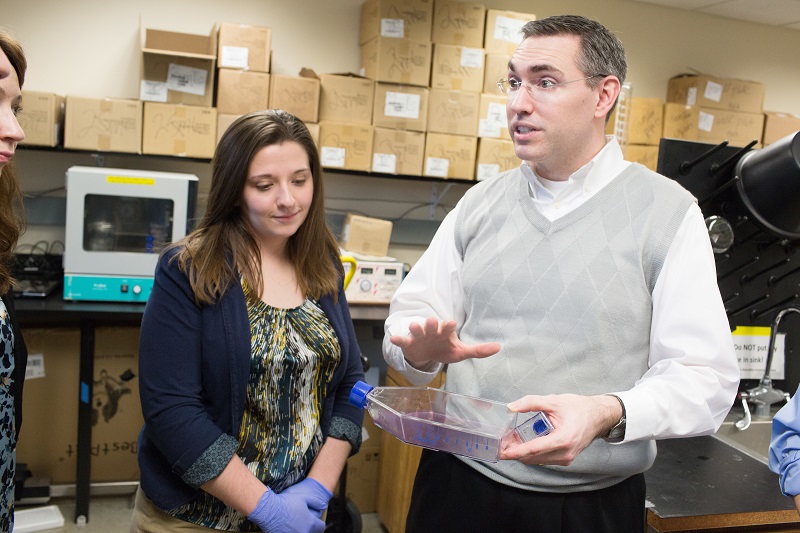 "Parasitic Brain Drain: A Look at Toxoplasma, the Most Common Brain Infection in the World."
Paul H. Davis, Ph.D., is an expert in tropical infectious diseases in humans. He studies the molecular pathogenesis of the human parasite Toxoplasma gondii (T. gondii) and other closely related parasites including those responsible for causing malaria. T. gondii infects over one-third of the world population, forms cysts in the brain which are immune and drug-resistant, and is a leading cause of fetal malformations. Davis is an associate professor and oversees the Molecular Parasitology Lab, in the UNO College of Arts and Science.
All events begin at 6 P.M. in the Barbara Weitz Community Engagement Center with free parking for visitors.
View the full lineup of speakers for the 2018-19 Curious People Series.
Contact Us
If you are sponsoring a special or public event happening in the CEC or would like to share a news tip or story please contact Robyn Loos via email rloos@unomaha.edu or by phone at 402.554.2173.