UNO Music Tech Guest Lecturer Series: Cory Metcalf
Join interactive media and sound artist, Cory Metcalf, as he talks about and demonstrates music and sound through interactive media and software, Nov. 5, 2018.
date: 11/05/18
time: 3:00 PM - 4:00 PM
location: CEC Room 231 • maps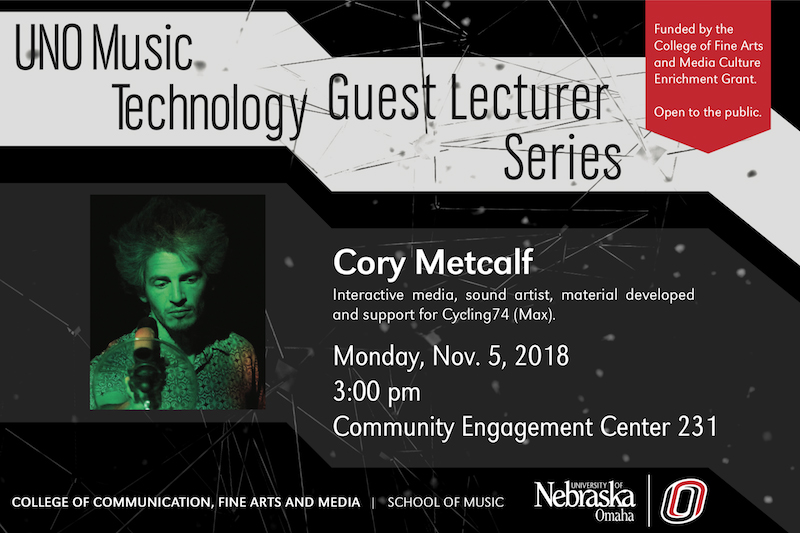 Cory Metcalf is an expert in interactive media and sound. 
Find out about his role as a support manager for DSP software company, Cycling '74, and his experiences with the Pilchuck Glass School as part of performance duo NoiseFold. 
Attendees get the opportunity to hear and see unique demonstrations of recent sound work.
---