Conflicted Beliefs: Funeral Monuments of Protestant Princes
Join Assistant Lecturer at the Institute of Art History at the University of Bern, Ivo Raband, Ph.D., as he explores the Funeral Monuments of Protestant Princes.
date: 04/04/17
time: 6:00 PM - 7:00 PM
location: Weitz CEC, OPPD Community Dialogue Room 230 and 231 • maps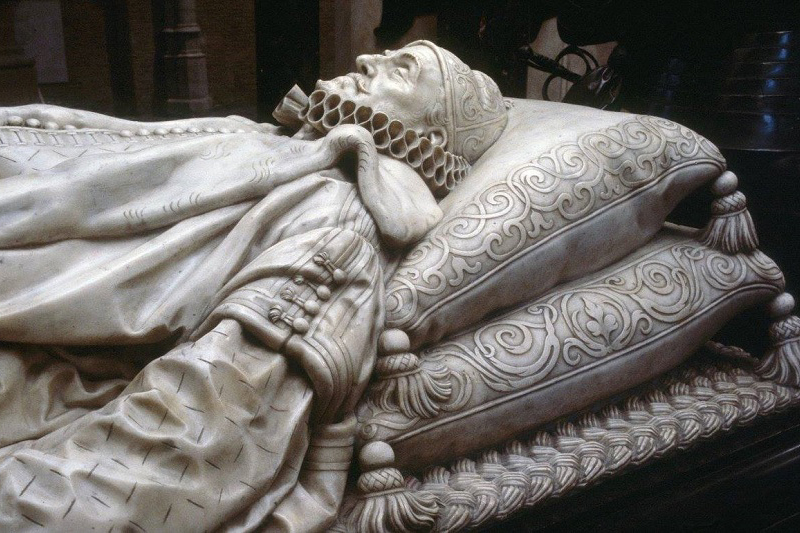 In 1545, Martin Luther proclaimed that funeral monuments were unnecessary objects, but should not be banned. Luther's ambivalent stand fostered the on-going creation of large-scale funeral monuments under the commission of Protestant princes in Northern Europe.
So, how did these works of art, which were intrinsically connected to the traditions of the unreformed church of Rome, oscillate between the creation of a 'Protestant style' and a palpable disbelief in Lutheran ideas? Ivo Raband, Ph.D., explores this further.
The event is open to the public and light refreshments will be served.
About Ivo Raband

Ivo Raband, Ph.D., is an Assistant Lecturer at the Institute of Art History at the University of Bern in Switzerland. He studied art history and German literature and language at Osnabrück University and the Humboldt University in Berlin. From May 2012 to April 2016 he was a member of the interdisciplinary research project Sites of Mediation: Connected Histories of Europe, 1450–1650 which just published an edited volume with Brill's Intersections Series.
His main area of interest is northern Renaissance art with a focus on festival and material culture. Between November 2013 and September 2014 he held a visiting scholar position at the Rubenianum in Antwerp. He received his doctorate from the University of Bern in 2016 with a dissertation entitled Ephemeral Art and Perpetual Power: The Joyous Entry (Blijde Inkomst) for Archduke Ernest of Austria in Brussels and Antwerp, 1594. He is currently preparing a new book project on the theme of flying and floating in early modern sculpture.
---
Contact Us
If you are sponsoring a special or public event happening in the CEC or would like to share a news tip or story please contact Robyn Loos via email rloos@unomaha.edu or by phone at 402.554.2173.