Get involved in our research studies!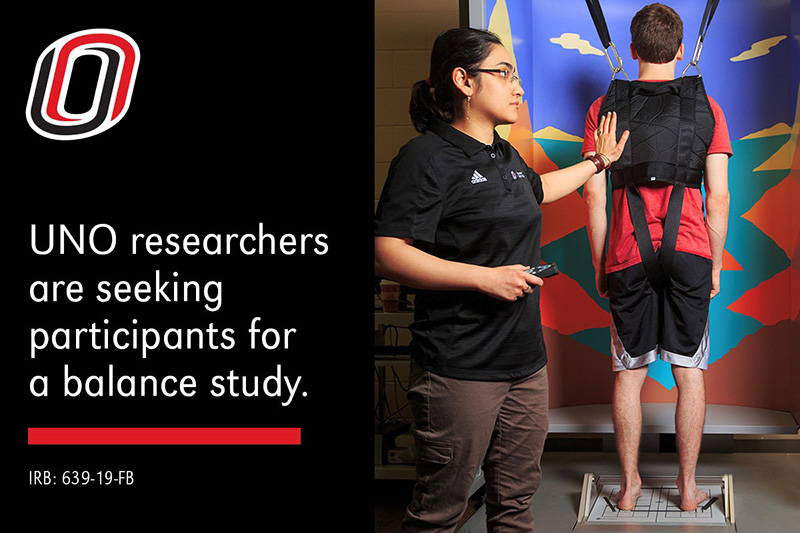 About the Study
Our team focuses on how mental and physical abilities affect fall risk. Falls are a major public health problem and our goal is to help prevent falls. Through our studies, we are working on how to better detect fall risk and prevent falls.
For example, in one of our current studies we want to understand how balance may affect a person's ability to do a thinking task (i.e. a word search). This study is only one visit and takes about two hours. Our research study is open to all persons who are interested in participating, no matter their age or ability. All of our research is conducted at the University of Nebraska Omaha.
This research study is approved by the Institutional Review Board, IRB #639-19-EP.
Contact Information
If you'd like more information or would like to speak with someone, please contact Judith Kim at
Phone: 402.554.2951
Email: hyeonjungkim@unomaha.edu.
If you are interested, please complete the Google form below so we may contact you.