Motivated to start. Determined to finish.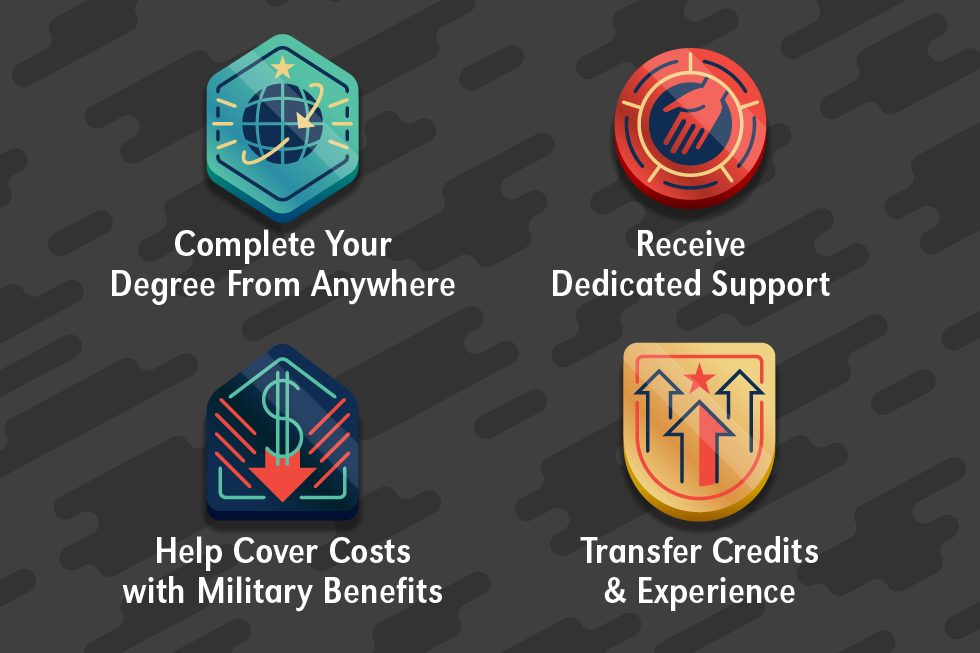 Active Duty Military, Veterans, and Military Dependents
Designed for those who serve
The Division of Continuing Studies (DCS) was established over 80 years ago in response to the government's Operation Bootstrap initiative. Our commitment to meeting the needs of our military connected learners has not waivered. The flexible Bachelor of Multidisciplinary Studies (BMS) program allows you to design an individualized program of study that connects what you've already done with what you're preparing to do. Our dedicated team will work closely with you to ensure you have everything you need to be successful while balancing your life's commitments.
DCS Military Connected Learner Advantages:
Access affordable tuition, special tuition rates, and maximize military/veteran tuition benefits

UNO's tuition freeze since 2019 allows your financial resources to go further and our military benefits team will ensure you receive as much aid as possible

Enjoy a flexible, individualized degree program created specifically for you and your goals

With more than 30 degree concentrations,we'll help you create a degree program with the flexibility life can demand

Save time and money by maximizing your prior college credits and military training

Our generous transfer credit policies allows; your prior college, military training credits, and other prior learning experiences to count, speeding your time to degree completion

Guidance from our dedicated team of professionals ready to help you succeed from the first day

Our team members have walked in your shoes and will assist you in navigating your student journey at UNO