BGS Alumni Spotlight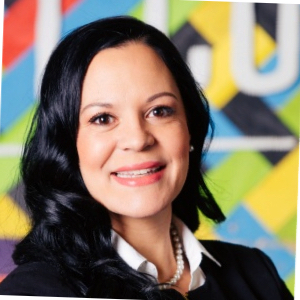 Victoria Novak is the Director of Workforce & IT Innovation at Metropolitan Community College, Center for Advanced and Emerging Technology. Her role at MCC is to provide leadership for the Workforce Innovation Division, to develop innovative programs and training to advance existing workforce and build talent pipelines.
"I am committed to building the future workforce through strategic partnerships to provide innovative solutions and experiences to transform people's lives in our community".
Victoria graduated with her Bachelor of General Studies (BGS) degree with an area of concentration in Gerontology in 2014. Victoria is a student in the School of Public Administration pursuing her Masters of Public Administration. Victoria enjoys spending her free time volunteering with local nonprofit, No More Empty Pots and giving time, talent, and treasure to other area nonprofits. She is part of the UNO IS&T Women in IT mentor program where she actively mentors women who desire to go into technology careers and she serves as the Chairperson of the Omaha STEM Ecosystem Engagement Committee. In addition, she is involved with WITH (Women in Technology of the Heartland), an advocate and participant of Project18, which is a project committed to making Omaha the number one city for women in technology and You Go Girl which is a summit for young girls and women to become encouraged, empowered and inspired. 
Victoria thrives on building authentic partnerships to create innovative solutions for a strong workforce which will enhance and transform the lives of people in our community. In her spare time, Victoria likes to travel, camp and mentor young women to recognize their full potential.
Distinguished Alumnus Award Winners
2018: Victoria Novak (2014)
2017: Karen Kempkes (2006)
2017: Gayle Roberts
2016: Karine Sokpoh, J.D. (2004)
2016: James F. Bard, Jr. (1969)
2015: Karen Ressegieu (1972)
2015: Jim Ressegieu (1971)
2014: Mary Ann Borgeson (1993)
2014: Billy McGuigan (1999)
2014: Jennifer Schrodt (2008)
2013: Jen Carroll (2008)
2012: Joe Jeanette (1990)
2012: Eva Payne (2010)
2011: Colleen Visty-Schinker
2010: Roger Donlon
2009: Blake Edwards (1999)
2009: Johnnie Wilson
2008: John Fiene (1992)
2008: Frank Peak (1981)
2007: Robert Dahlquist (2002)
2006: Chuck Hagel (1971)
2005: Michael Mclarney (1989)
University of Nebraska Foundation
Help support the Division of Continuing Studies here: