Virtual | CodeCrush Summer Summit
Our inspirational summer conference for high school students interested in tech is going remote - and it's all free!
date: 06/22/20 - 06/26/20
time: Sessions will be held via ZOOM from 10:30 AM - 12:00 PM, and 1:00 PM - 2:30 PM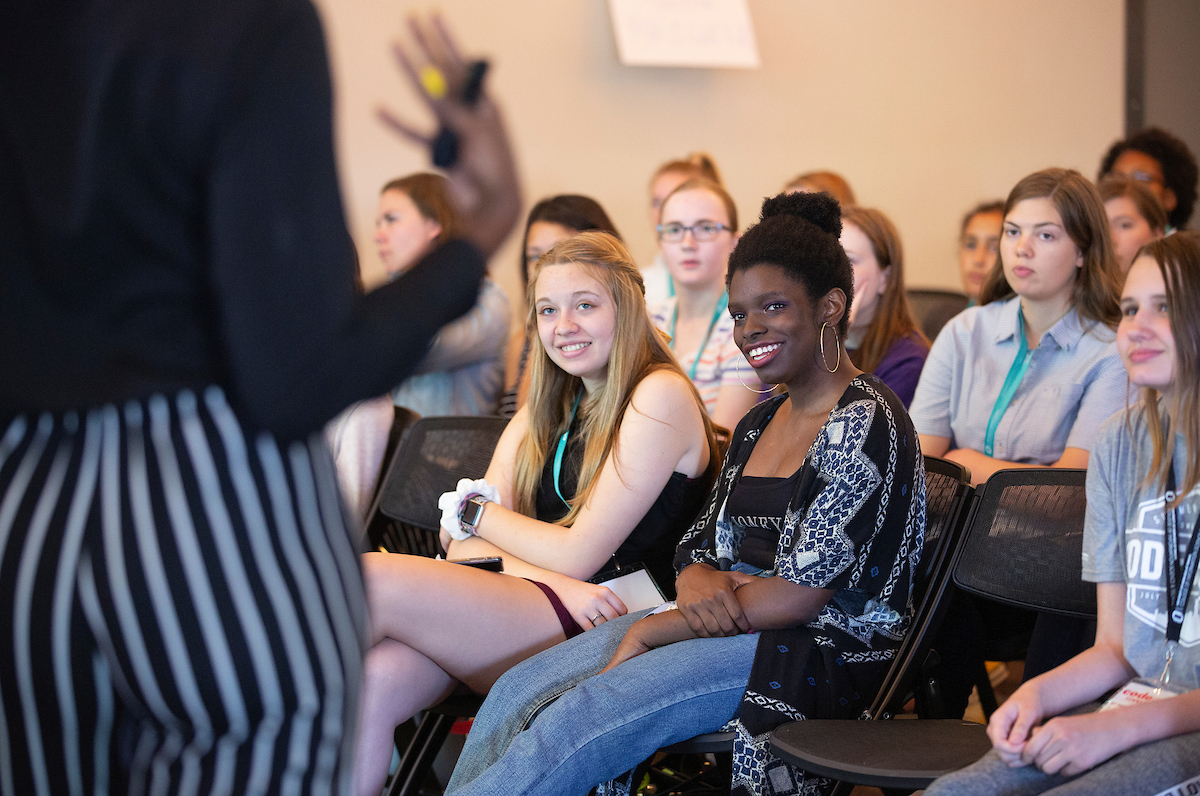 Maybe you're in high school, who's really interested in technology. Or perhaps you're working in IT and want to learn more about how to diversify the workforce. Or, maybe you're an educator and want to know how you can encourage a more diverse student base to pursue IT.
Sound like you? Then, the Summit was made just for you.
CodeCrush is excited to invite you to our annual Summer Summit. We're bringing together the energetic community that is fighting to diversify the IT workforce, and celebrate each other. We're bringing in national speakers, local heros and a big community of people who all are working towards making technology.


WHAT DOES IT COST?
Due to CodeCrush being virtual this Summer, it is free for all participants!
WHAT ARE THE PROGRAM DATES?
June 22 - 26, 2020
WHERE IS THE SUMMIT TAKING PLACE?
Virtually 
HOW DO I REGISTER?
Visit the CodeCrush Summer Summit website.
Are you a business/community member interested in sponsorship and securing a full or half table? Check out your options.
WHO IS INVITED?
We're celebrating the amazing community that supports diversity in IT. Whether you're a past applicant or participant of CodeCrush, an educator, a high schooler interested in IT, or a business or individual supporting our efforts - we'd love to see you there!
Students must obtain parental/guardian consent for participation. We welcome all students with an interest in IT.
Media Contact
If you have a story idea, news tip or inquiry please contact:
Amanda Rucker, Communication Specialist, College of Information Science & Technology
arucker@unomaha.edu • 402.554.2070