HSCTF 2020: Gotta Hack 'em All!
UNO and NULLify, UNO's security club, will be hosting a cybersecurity hacking event for all students.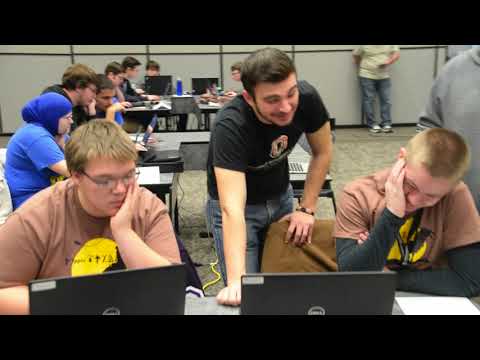 Interested participants should register for the event between November 15, 2019 and December 20, 2019. The online placement round will occur between December 9, 2019 and December 16, 2019.
Registration: 11/15 - 12/20
Placement: 12/09 - 12/16
Finals: 12/08
RULES
The competition format is a Jeopardy-Style Capture the Flag. Participants will pick challenges from a board based on cybersecurity categories and difficulty. Challenges are solved when a formatted text string, called a flag, is retrieved. Solved challenges award teams with points. The goal is to acquire as many points as possible in the amount of time. The placement round will divide the teams into two divisions to compete within their own standings.
All skill levels welcome (Beginner to Advance)
No Age Requirement
Must be High School student with faculty sponsor to register a team
Each school can register 2 teams with a maximum of 6 participants per team
PRIZES
All participants in the competition will receive a number of door prizes. Top 3 teams of each division win Amazon gift cards! Interested Teams
Register at ctf.nullify.uno
Media Contact
If you have a story idea, news tip or inquiry please contact:
Amanda Rucker, Communication Specialist, College of Information Science & Technology
arucker@unomaha.edu • 402.554.2070