Nebraska GenCyber Camp
Recognized 2016 - 2018 as one of the top combination camps in the country, GenCyber is back in 2019! This year's theme is Rube Goldberg Machines.
date: 07/15/19 - 07/19/19
time: 8:30 AM - 4:30 PM
location: Peter Kiewit Institute • maps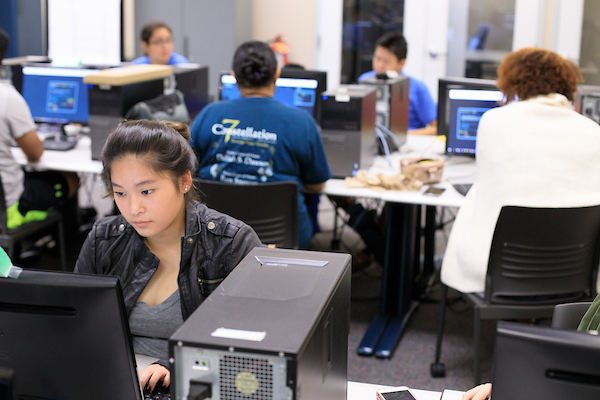 What is GenCyber?
A free one-week camp where students will dive deep into Cybersecurity.

This year's theme involves building and tinkering with devices to create a Rube Goldberg machine. Students will solve puzzles, create apps, and control robots. Students will also gain the opportunity to speak with security professionals, explore cybersecurity careers, and learn applicable skills.
This year's camp is an "all girls camp" featuring mentors who will tell their stories.

Registration is now closed.
Learn more about the Nebraska GenCyber camp at:
https://www.nebraskagencyber.com/
Media Contact
If you have a story idea, news tip or inquiry please contact:
Amanda Rucker, Communication Specialist, College of Information Science & Technology
arucker@unomaha.edu • 402.554.2070