Code Crush Summit
CodeCrush is excited to invite you to our annual Summer Summit. We're bringing together the energetic community that is fighting to diversify the IT workforce, and celebrate each other. We're bringing in national speakers, local heros and a big community of people who all are working towards making technology.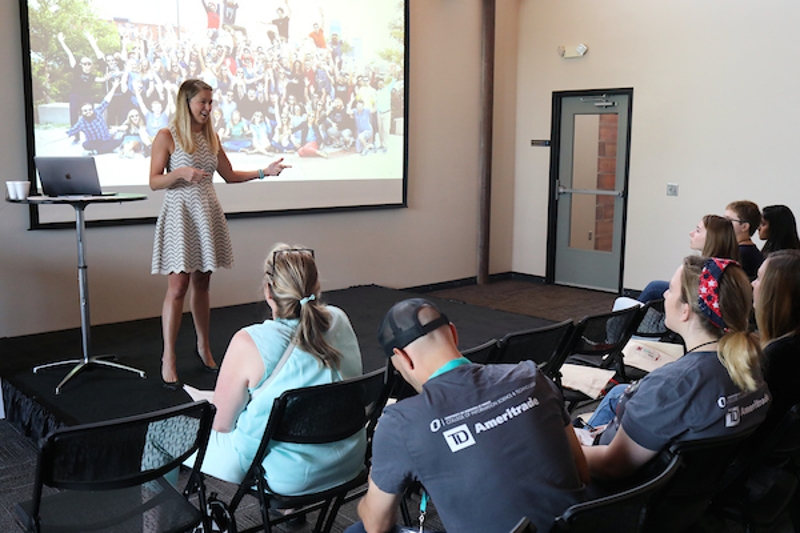 For more information or to register click
here
.
Tuesday, June 12th
6:00 PM
Check In at The Mastercraft
6:30 PM
Welcome Reception/Dinner

Evening Keynote Speaker
Emma Irwin, Mozilla
Emma Irwin leads diversity and inclusion strategy development for Mozilla's open source projects, and their communities. 
During a successful career as an software developer, she developed a passion for open source both as a mechanism for innovation, but also personal development and social change.  She has since dedicated her career to helping people and projects find each other.
---
Wednesday, June 13
---
9:30 AM
Breakfast
10:30 AM - 12:00 PM
BREAKOUT SESSIONS
Session 1
SPRK+ Robots 
Presenter: IPG
Join advertising leader IPG in a session where we will build a computer, discuss the key parts, and delve into programming for video games. We will have multiple levels from beginner to advanced, so everyone is welcome. We will be working through the decisions and thought process in game development. 
Session 2
You and I and our UIs 
Presenters: Lauren Koperski (Mutual of Omaha)
Session 3
Topic will be announced soon!
Presenter: Lianne McNaughton
12:15 pm
Lunch
12:30 pm
Lunch General Session: 
Lianne McNaughton 

Lianne is a PMI-Agile Certified Practitioner and the Founder of Youth Can Do I.T. (YCDI). Lianne has worked with startups to large corporate companies and has demonstrable experience in leading, empowering and developing people; creating a culture that fosters collaboration, productivity, and self-organized teams. She is passionate and focuses her work around agility, youth empowerment, talent, and people development.
 
1:30 - 3:00 pm
BREAKOUT SESSIONS
Session 1
STEMming Girl Power through Strengths
Presenters: Laura Moreno & Melissa Moreno (Gallup)
During this session, Executive Technology Directors Katie Barton & Melissa Moreno will discuss the importance of girls in technology and STEM careers. Participants will also have an opportunity to discover more about their innate talents and Strengths and how they can apply those to technology careers.
More sessions will be announced soon!
Media Contact
If you have a story idea, news tip or inquiry please contact:
Amanda Rucker, Communication Specialist, College of Information Science & Technology
arucker@unomaha.edu • 402.554.2070