Computer Science Education Week 2018
It's the best time of the year! IS&T's annual Computer Science Education Week celebrates computer science all week long. With a Computer Science High School Challenge and other fun activities, we hope you get to take part of our fun events!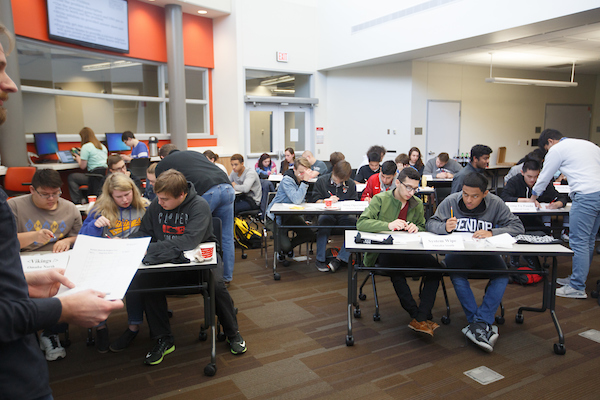 UNO celebrates Computer Science Education Week on December 3-7. CSEdWeek aims to raise national awareness about the need for computer science education at all levels to prepare students for 21st Century careers and to underscore the transformative role computing plays in today's society. Highlights include a high school CS quiz bowl and programming contest, internship presentations, and senior capstone demos. Visit the CSEdWeek site for more details.
When & Where
Event
December 4
12:00pm-2:00pm
PKI 279
Graduate & Undergraduate Internship Presentations
December 6
1:30pm-3:00pm
PKI 158
CS Capstone Presentations


December 7
10:00am-4:00pm   
PKI 158 
Computer Science High School Challenge
10:00-12:00 Quiz Bowl
12:00-1:00 Lunch
1:00-4:00 Programming Competition
4:00-5:00 Awards Ceremony
All events are free and open to all UNO students, faculty and the Omaha community, and take place on UNO's Pacific Street location at the Peter Kiewit Institute Building, 1110 S. 67th St. For more information, call (402) 554-2423.
Media Contact
If you have a story idea, news tip or inquiry please contact:
Amanda Rucker, Communication Specialist, College of Information Science & Technology
arucker@unomaha.edu • 402.554.2070