Collaboration with the Henry Doorly Zoo & Aquarium to create Zoo Apps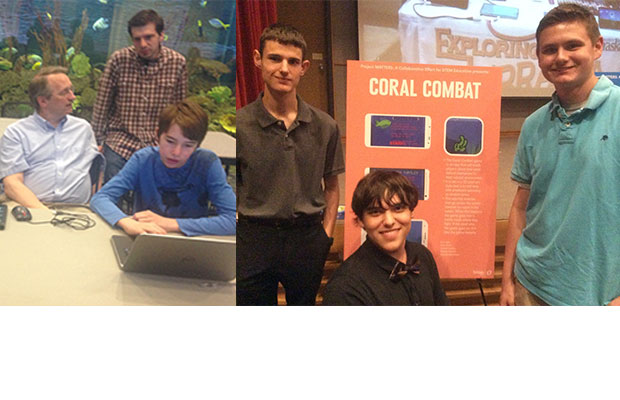 As part of the two-year Nebraska Research Initiative Project MATTERS (Mobile Applications Transforming Teaching, Engagement, and Research for Students) grant, the University of Nebraska Omaha College of Information Science & Technology and College of Education collaborated with the Henry Doorly Zoo & Aquarium to create the Project MATTERS Zoo Apps.  Taking place from November 2013 to May 2014, IS&T technology specialists and programmers worked with area high school students to develop a collection of six mobile apps for the Zoo.
At the conclusion of the project, six teams had conceptualized and created their own mobile apps to educate, entertain, or aid Zoo patrons and employees.  The final projects were:
ZooNav, Westside High School
Coral Combat, Gretna High School
HDZ Informational App, Gretna High School
Zapp, Bellevue East High School
What's Next?, Gross Catholic High School
Jumpin' Jellyfish, Papillion Junior High
For additional information about the project and full details of each team's final app, please visit zoo.ist.unomaha.edu/final-projects.
During the first year of the grant, high school students collaborated with IS&T developers to create the Four Forces app for the Strategic Air & Space Museum.  The app will be available for public use at the SAS Museum later this year.