Certificate in Data Analytics Added for Fall 2014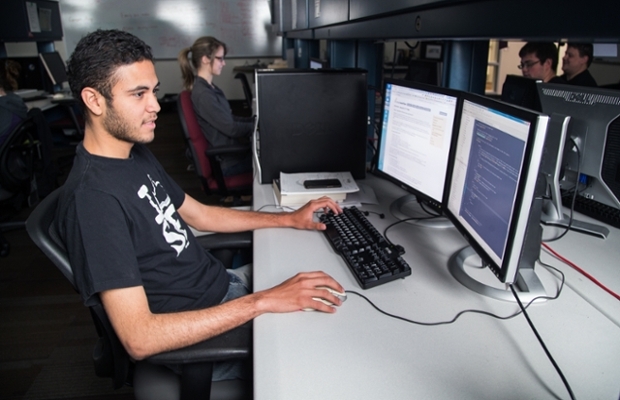 Omaha, Nebraska – In recent years, interest and activity in data analytics have exploded. Innovations in mobile consumer devices, data acquisition and storage technologies, social media, and the so-called "Internet of Things" that generate and transmit data at unprecedented rates have created volumes of data that organizations can potentially use to great advantage.
Organizations can use this data to improve insights into their customers, customize products and services, forecast future events and conditions, speed response to changing conditions, and create new business opportunities. However, there is a serious shortage of individuals with the knowledge and expertise needed to draw insights from large volumes of data.
According to a McKinsey & Company report, "the United States alone will experience a shortage of 140,000 to 190,000 people with deep analytical skills as well as 1.5 million managers and analysts with the know-how to use the analysis of big data to make effective decisions."
Gartner researchers anticipate that 4.4 million big data jobs will be created globally by 2015, of which 1.9 million will be created in the United States. However, a limiting factor in this growth is a severe shortage of data analytics workers.  The report claims that only a third of these jobs will be filled.
To meet this need, the Graduate Certificate in Data Analytics has been approved and added to the Certificates offered by the College of IS&T beginning in fall 2014. This graduate certificate program allows post-baccalaureate students and working professionals to expand their educational background and complete work that could count towards a graduate degree. 
Data analytics uses a variety of techniques to examine large amounts of data to discover patterns that can lead to business insights. Data analytics has broad applicability in customer behavior analysis, fraud detection, scientific inquiry, process improvement, financial analysis, trend analysis, forecasting, and decision-making. Techniques may include statistical methods, data mining, modeling and simulation, and data visualization.
The certificate is designed to equip students to apply the theory and practice of data analytics to solving problems in a variety of economic, social, and scientific domains. Students will apply and be admitted to the Graduate Certificate in Data Analytics and take 15 hours of graduate course work related to data analytics. To see the details about this Certificate, eligibility, application process, and its requirements, please click here.