IS&T Scholarships and Projects
IS&T Scholarships and Projects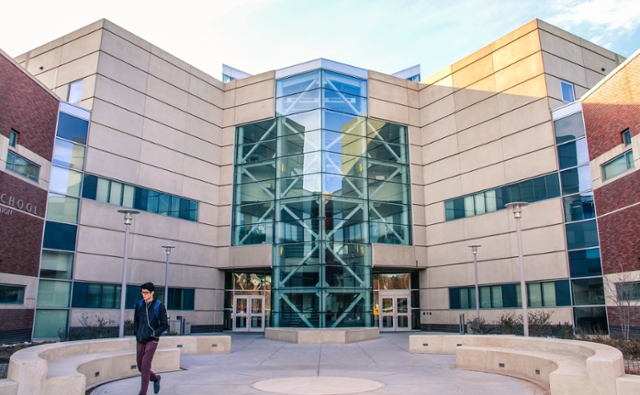 Scholarships
Every year, IS&T students come from a wide range of backgrounds to pursue their dreams in information technology. We are proud to offer a variety of scholarships to help these students achieve their highest career aspirations.
Research & Development Projects
As a path-breaking model of education and research, IS&T is at the forefront of innovative IT practices. With a strong focus on applied research, we build upon the lessons learned in basic research and utilize these findings in the community. Our labs provide hands-on work with award-winning faculty, providing opportunities for our students to learn in a truly multidisciplinary environment. From a solid foundation in computer science to a world leader in bioinformatics, our research opportunities help solve society's biggest questions.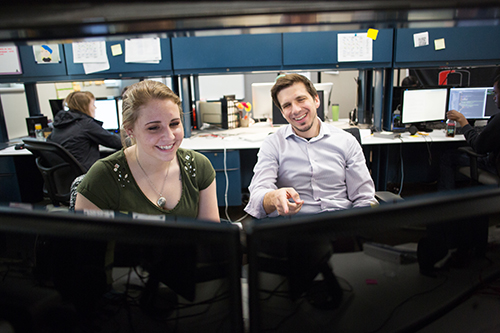 Computer Science Teacher Education
In collaboration with the College of Education, IS&T's Computer Science Department offers training and resources to prepare teachers to effectively teach Computer Science and Information Technology courses in a variety of school settings. Our program provides prospective teachers with the necessary knowledge to teach a variety of computer science and information technology courses from pre-kindergarten to 12 grade.
IS&T Attic and CMIT
A student-based design and development group at IS&T, the IS&T Attic operates under the Center for Management Information and Technology (CMIT). For nearly a decade, the IS&T Attic offers students an experience in an agency setting where they gain valuable work skills in web, game and mobile development; graphic design; and, as the group puts it, "other neato things." Students who have worked at the IS&T Attic have gone on to Union Pacific, Mutual of Omaha, and even to an LA-based film school. Today, anywhere from 15 to 20 students work on a variety of projects for nonprofits, businesses, the university and a wide range of other organizations every semester.