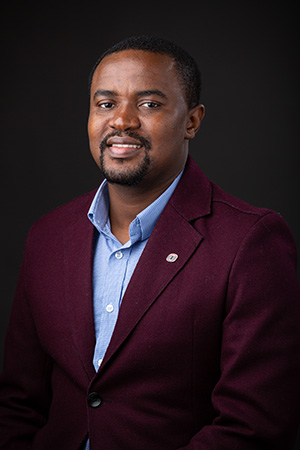 Tenace Kwaku Setor
Assistant Professor
Information Systems and Quantitative Analysis
---
email:
office:
PKI  285c
office phone:
office hours:
9am - 5pm
note:
This profile is pulling in data from Digital Measures. Postings on personal websites or social media do not indicate that the individual is speaking on behalf of UNO.
General Information
---
Biography
Tenace Setor holds a Ph.D in Information Systems from the Nanyang Technological University, Singapore. Tenace's works have been presented in top international journals including Human Relations and Journal of Computer Information Systems journals. Additionally, Tenace he has also presented his research at leading IS and management conferences including the Academy of Management Annual Meetings, International Conference on Information Systems and ACM SIGMIS CPR. His works have received best conference paper awards at SIGMIS CPR and Academy of Management conferences. Tenace has consulted for The Singapore Computer Society, Mindtree Inc. India and The Infocomm Development Authority, Singapore.
Teaching Interests
I teach systems analysis and design, and the design and development of databases. In addition, my teaching interests are in the quantitative fields of IS - data analytics, machine learning and research methods.
Research Interests
My research interests are in examining themes related to the IT workforce, technology acquisitions, systems development and top management teams.
Service Summary
Fall 2020 Supervisor Graduate Research Project | Fall 2020 Member, Undergraduate Program Committee | Fall 2020 IS&T Representative General Education Committee | Fall 2020 Chair Master's Thesis Supervisory Committee | Spring 2020 Member, Graduate Program Committee | Spring 2020 Member, ISQA Faculty Search Committee