Biomechanics Seminar Series
The Biomechanics Seminar Series is held every Friday during the academic year, promoting high-quality research through collaboration with local and nationally-renowned professors and specialists.
date: 10/22/21
time: 12:00 PM - 1:00 PM
location: Zoom • maps
This Week's Presentation
This week's seminar series features Dr. Carolin Curtze, from the University of Nebraska at Omaha. Curtze's presentation is titled "Digital Biomarkers of Mobility in Parkinson's Disease: A Wearable Sensors Approach."
Wireless inertial sensors have become increasingly popular for objective assessment of balance and gait. This novel technology allows to evaluate mobility disability not only in the clinic or a laboratory setting but can be used to continuously monitor functional everyday mobility. However, the salience of the various features that can be extracted from the raw data is poorly understood. This presentation will discuss how disease specific motor biomarkers can be identified and used to evaluate neuromodulation techniques for understanding and treating neurologic conditions such as Parkinson's disease.
Attend Via Zoom: https://unomaha.zoom.us/s/92012305734
About the Speaker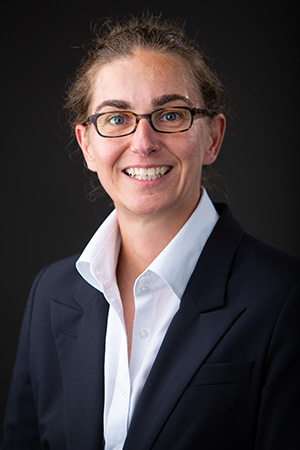 Carolin Curtze, PhD, is an Assistant Professor in Biomechanics at UNO. She earned her PhD in Rehabilitation Medicine from the University of Groningen, The Netherlands, exploring the neuromechanics of movement in lower limb amputees. Carolin completed her postdoctoral fellowship in the Department of Neurology at Oregon Health & Science University, studying balance and gait impairments in people with Parkinson's disease. Her overall research goal is to improve everyday functional mobility and prevent falls by investigating the pathophysiology of motor impairments and objectively characterizing them with new technologies.
Contact Us
If you have a story idea, news tip or inquiry please contact us at: