VIRTUAL | Hollie Bethel Distinguished Alumni Event
date: 04/16/21
time: 3:00 PM - 4:00 PM
location: Happening Virtually • maps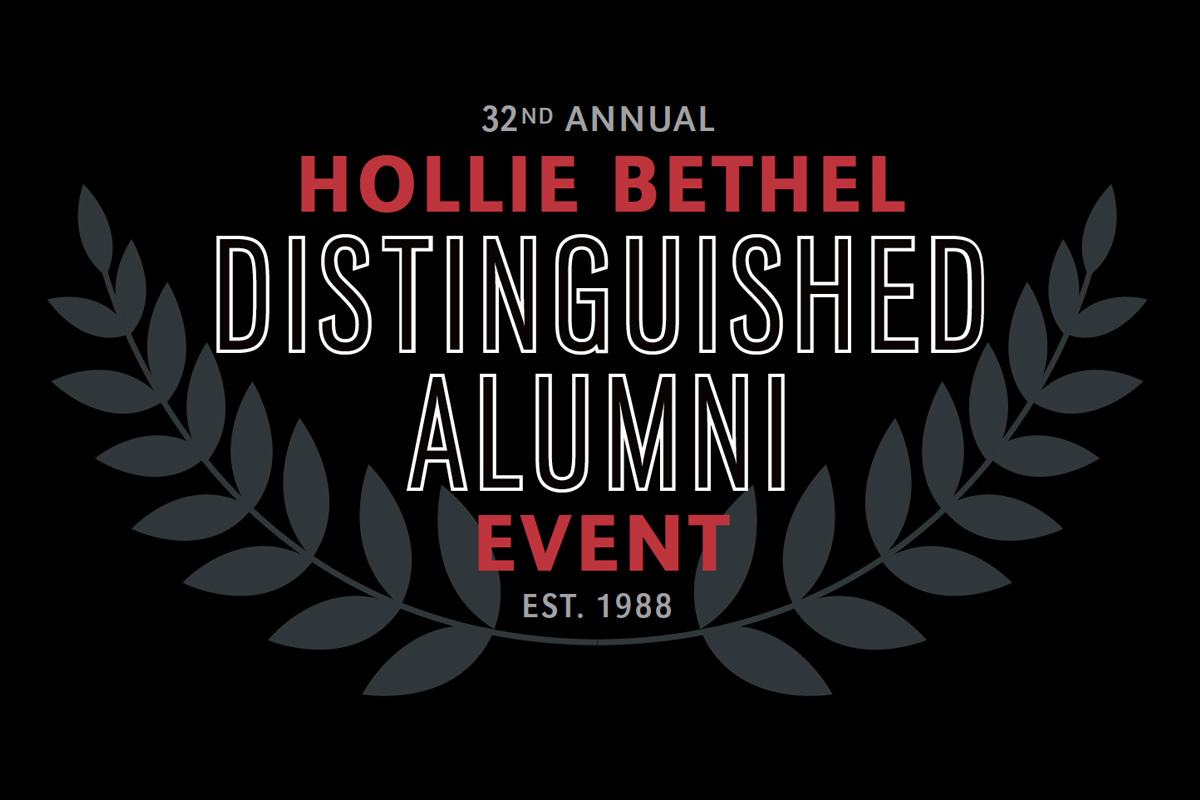 Now Happening Virtually!
The College of Education, Health, and Human Sciences is proud to recognize five alumni for outstanding contributions to their communities and professions at the 32nd Annual Hollie Bethel Distinguished Alumni Virtual Event. These stand-out alumni are honored in the areas of Distinguished Service and Distinguished Professional Achievement. Watch the virtual event ceremony: 
The luncheon began in 1988 and is named for the first female department chair on the University of Nebraska at Omaha's campus—then known as Omaha University. Dr. Hollie Bethel served as the Department Chair of Elementary Education from 1951 to 1975 and had a profound effect for future educators and fellow peers. Since its inception, over 200 alumni have been honored. 
Announcing the 2021 Honorees:
---
DISTINGUISHED SERVICE AWARDS
Dr. Jeffrey G. Kuhr
School of Health & Kinesiology
Director of Public Health for Mesa County, Colorado
Bio: Dr. Jeff Kuhr is in his eleventh year as director of Public Health for Mesa County, Colorado, based in Grand Junction. Prior to moving to Colorado, Jeff was the executive director for Three Rivers Public Health, which serves Dodge, Saunders, and Washington Counties in Eastern Nebraska. Hired in 2003 as the agency's founding director, his was one of 16 new local public health agencies established in Nebraska using funds from the state's tobacco settlement annuity. Read more >>
---
Dr. Stuart P. Stofferahn
Department of Educational Leadership
Founder and Executive Director of Nebraska Transition College
Bio: Dr. Stuart P. Stofferahn is the founder and Executive Director of Nebraska Transition College, an organization that empowers individuals with autism and other disabilities to learn, work, and live within our communities. Stuart completed a master's degree in 2011 and a doctorate in 2017, both in Educational Leadership and both from the University of Nebraska at Omaha. He retired from the U.S. Air Force in 2017 after 31 years of combined active duty and reserve service. Read more >>
---
DISTINGUISHED PROFESSIONAL ACHIEVEMENT AWARDS
Janice Flegle
Department of Special Education & Communication Disorders
Clinical Associate Professor and Director of the Munroe Meyer Institute (MMI) Occupational Therapy Department, retired in Oct. 2019
Bio: Retiring in October 2019, Janice Flegle enjoyed a 41-year career at the Munroe Meyer Institute (MMI). When she retired, Janice was a clinical Associate Professor and Director of the MMI Occupational Therapy Department. Throughout her entire career, Janice was an advocate for educationally-related occupational therapy (OT) services. Read more >>
---
Doug Hauserman
Department of Counseling
School Counselor for Westside Community School, Executive Director of the Nebraska School Counselor Association 
Bio: A native of Auburn, Nebraska, Doug Hauserman began his professional life as a band director, making stops at the Neligh-Oakdale Public School, Elkhorn High School, Omaha North High School before arriving at Westside Community Schools in 2001. In 1998 Doug was Awarded the Jack Snyder Outstanding Young Band Director Award by the Nebraska State Band Masters. Doug received his Master of Science in School Counselor from UNO in 2004 and transitioned from a band director to middle school counselor while remaining at Westside Community Schools, where he still works today. Read more >>
---
Linda Poole
Teacher Education Department
Educator for Papillion LaVista Community Schools, 24-year Member of the Millard Public Schools Board of Education
Bio: As a lifelong educator, Linda Poole has devoted her life to serving public schools. Linda has served for 24 years on the Millard Public Schools (MPS)Board of Education, holding all offices, including four years as President. Linda has worked at the state and national levels as board member of the Nebraska School Boards Association for over fifteen years, including serving as President. Read more >>
---
PAST WINNERS
Meet the 2019-2020 Honorees >>
---
Meet the 2018-2019 Honorees >>
Contact Us
If you have a story idea, news tip or inquiry please contact us at: