MOVCENTR E-Newsletter | October 2021
The newsletter features stories from the Junior Investigators, the Pilot Project Awardees, the Research Cores, and COBRE collaborators.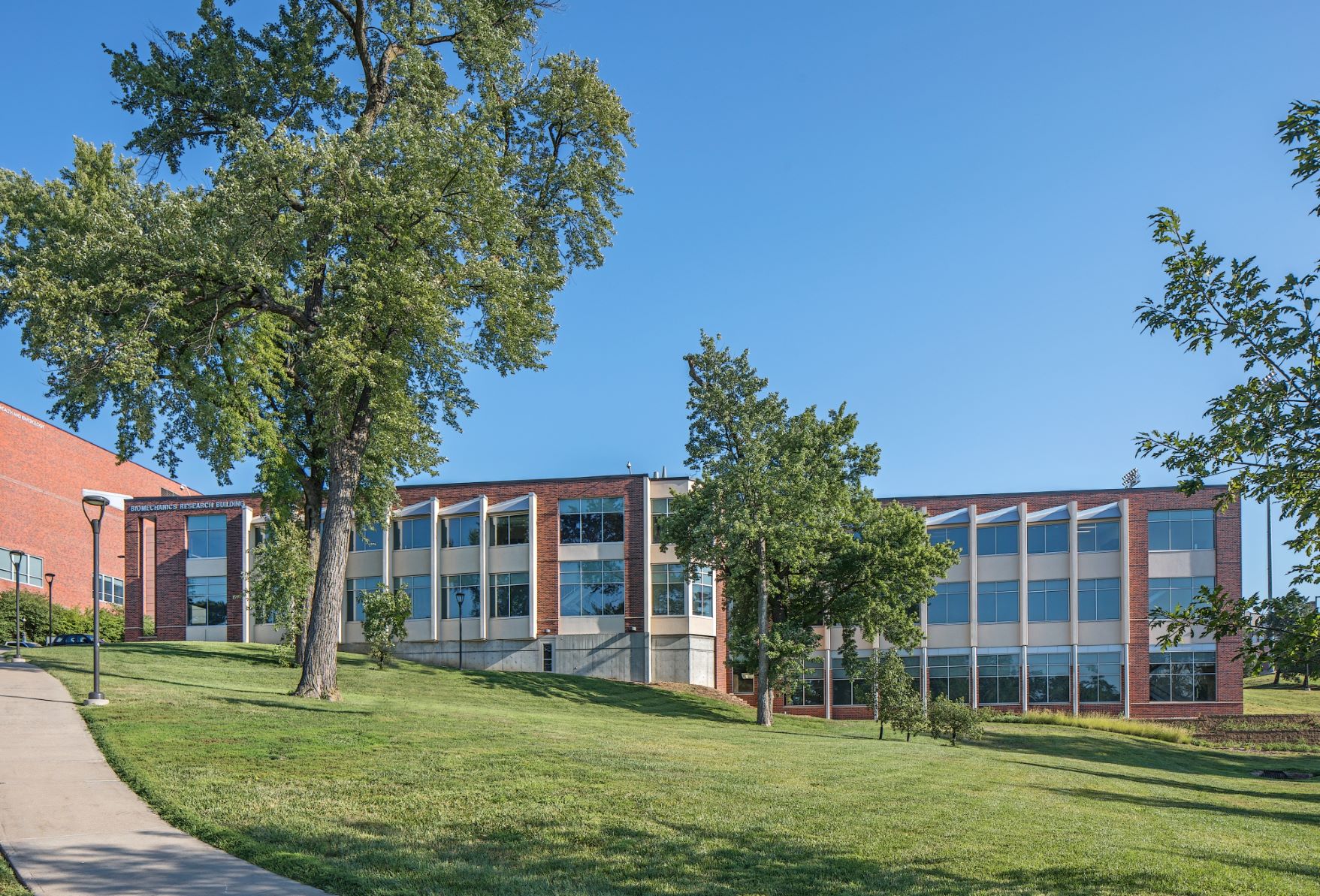 GRANTS GRANTS GRANTS!
The summer has been a busy time for the MOVCENTR. Faculty members acquired over $3 million in external funding. This semester we are highlighting the grant success!
Department of Defense: Orthotics and Prosthetics Outcomes Research Program Award
COBRE Phase I Junior Investigator, Dr. Kota Takahashi received $2 million for his project titled, Optimizing prosthetic shock absorption for high demand mobility of service members with leg amputation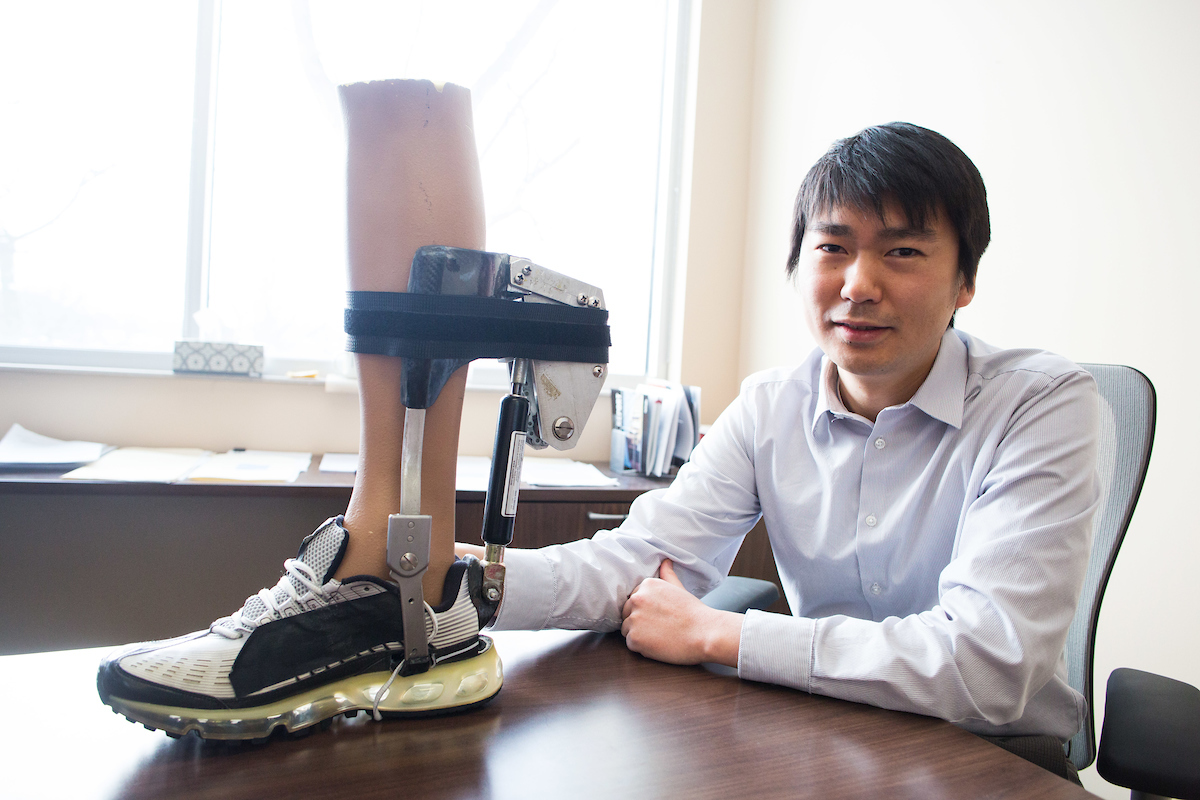 Project Focus: Dr. Kota Takahashi received 2 million dollars from the Department of Defense for his research project titled "Optimizing prosthetic shock absorption for high demand mobility of service members with leg amputation". Specifically, when we perform daily activities like walking or running, our feet and legs collide with the ground each step. The muscles in our feet and legs usually act to soften the impact, absorb the shock, and to protect us from injuries. For many Military Service Members and Veterans who lost their legs during combat, these individuals must rely on prosthetic legs to replace functions of the biological legs. When prosthetic legs are unable to restore the shock-absorbing functions of the biological legs, it leaves individuals with an amputation prone to secondary injuries such as knee and low back pain. While numerous commercially available prostheses are marketed as "shock absorbing" legs, there are currently no objective guidelines for prescribing such devices for individuals with a leg amputation.
| | |
| --- | --- |
| | |
The goal of this project is to study the effects of various shock-absorbing prosthetic components (feet, ankles, to pylons) on user performance during a wide range of high-demand activities such as walking on slopes, stairs, during pivot maneuvers, and load carriage. To do this, Dr. Takahashi and his team will use state-of-the-art experimental tools to test Service Members and Veterans using various combinations of shock-absorbing prostheses, while we obtain estimates of musculoskeletal health-related outcomes (forces, motion, and energy of the legs) and qualitative surveys on mobility and comfort. By generating new evidence to inform clinical prescription of shock-absorbing prostheses, their goal is to enable active-duty Service Members and Veterans to perform at their highest level without compromising their health years and decades later. For this project, Dr. Takahashi has brought together scientists from Northwestern University, the Naval Medical Center San Diego, Humotech, UNMC, and our Omaha VA.
NASA EPSCoR
COBRE Phase II Junior Investigator Graduate, Dr. Jorge Zuniga, COBRE PI, Dr. Nick Stergiou, and COBRE Core Director, Dr. Brian Knarr, received $1,125,000 for their project titled, Development and Testing of Recyclable and Antimicrobial Materials for Additive Manufacturing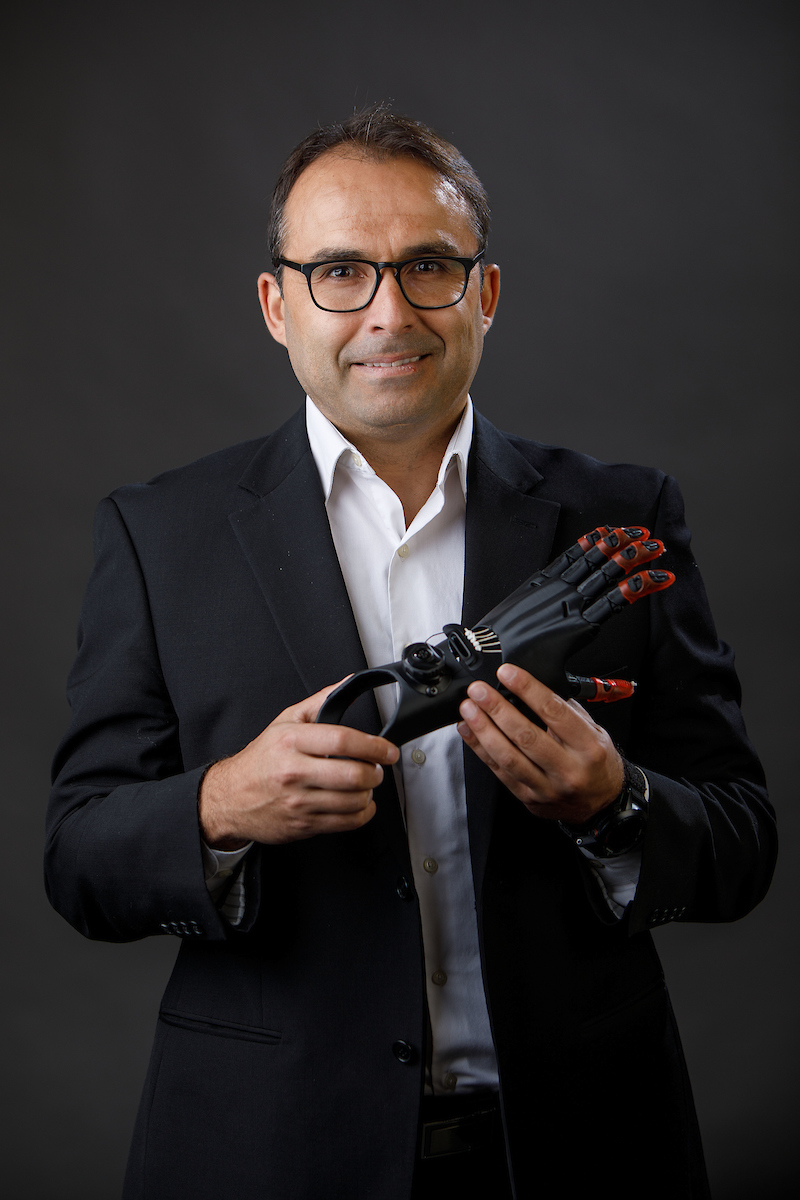 Project Focus: Dr. Zuniga, along with Dr. Brian Knarr and their team, received 750K from NASA EPSCoR to expand the above research to the development and testing for in-space manufacturing of medical devices. It is important that these devices be free of bacteria and other fomites aboard the ISS where astronauts remain at risk of illness, yet distant from fully equipped medical facilities. To produce sterile medical devices rapidly and self-sufficiently aboard the ISS, advances in 3D printing polymers would allow astronauts the capability to do so. Our team aims to develop, in collaboration with Copper3D, Made-In-Space, and NASA, antimicrobial polymer materials to send for in-space manufacturing of medical devices. Our efforts will equip astronauts with a versatile tool that advances the safety and efficiency of personnel during long duration space flight through preventative countermeasures embedded in antimicrobial polymers.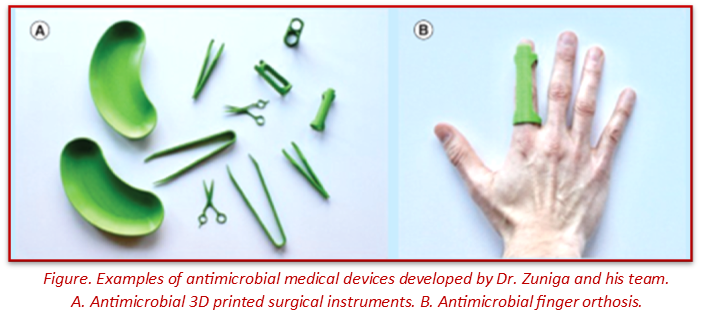 NASA Nebraska
COBRE NONAN Core Director, Dr. Aaron Liken's Master's student, Kolby Brink received a $6,000 NASA Nebraska Space Grant Fellowship.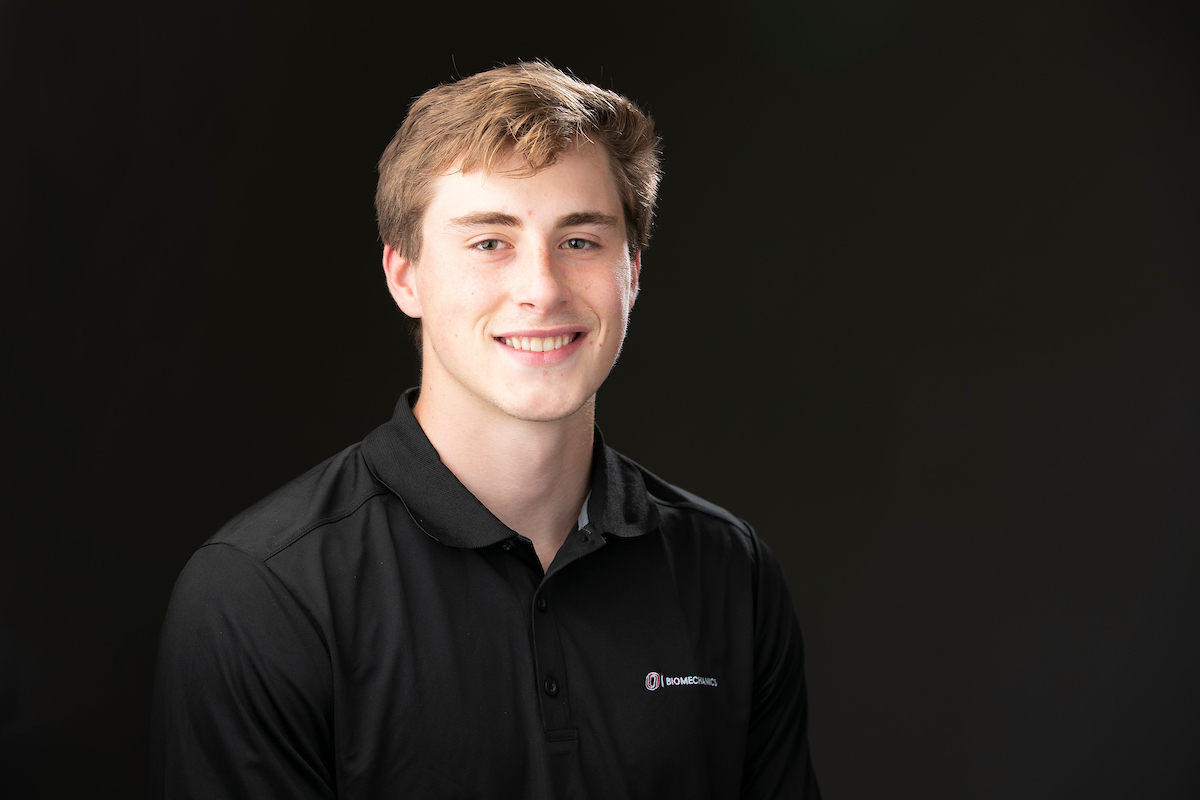 Mr. Brink is a master's student on Dr. Likens' team. He will present his research at the Nebraska Academy of Sciences and will be featured on the NASA Nebraska Space website.
---
Stories
Dr. Nick Stergiou was the keynote speaker for the 5th Assembly of the International Motor Development Research Consortium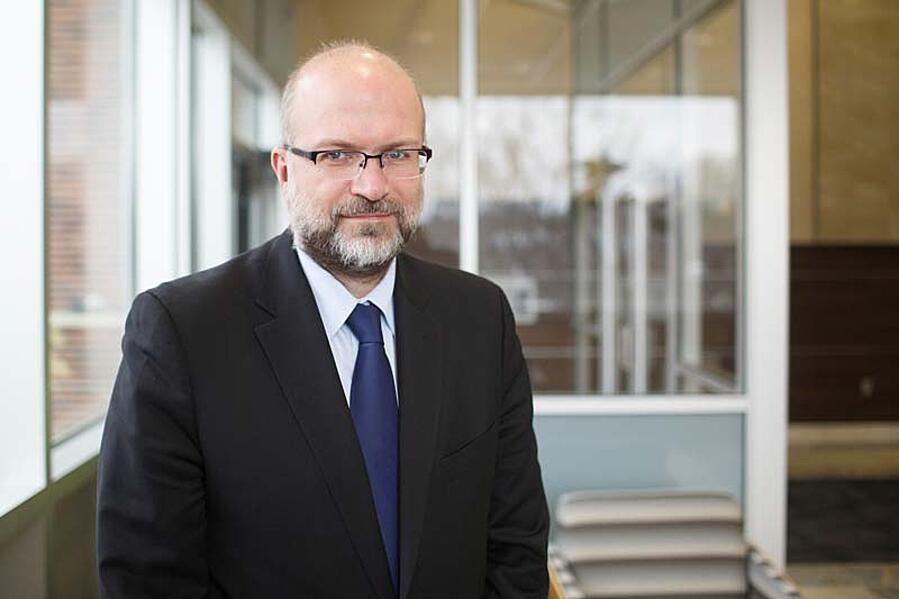 Dr. Stergiou presented, "Biomechanics and Movement Variability to Answer Questions in Motor Development" at the first virtual Assembly meeting of the I-MDRC, held, September 23-25, 2021. The conference was attended by more than 200 colleagues from 28 countries all around the globe! The Conference had the honor to host a very rich scientific program including four keynote lectures, four invited symposia, 89 Oral presentations, 63 e-Poster Presentations, in six topics of research.
---
Research Core Equipment
CAREN Move
The Computer Assisted Rehabilitation Environment, otherwise known as the CAREN, recently moved to its permanent home (BRB027 – CAREN Lab) in the lower level of the Biomechanics Research Building. Over two weeks, the CAREN moved from its temporary location in BRB116 – Main Gait Lab and set up in its custom-designed space. We want to thank Motek for their work to get the CAREN safely transferred and fully operational during those two weeks. If you are interested in conducting experiments with the CAREN in its new space, please get in touch with MOVAN at bmchmovan@unomaha.edu, and we will be happy to discuss the feasibility of your project.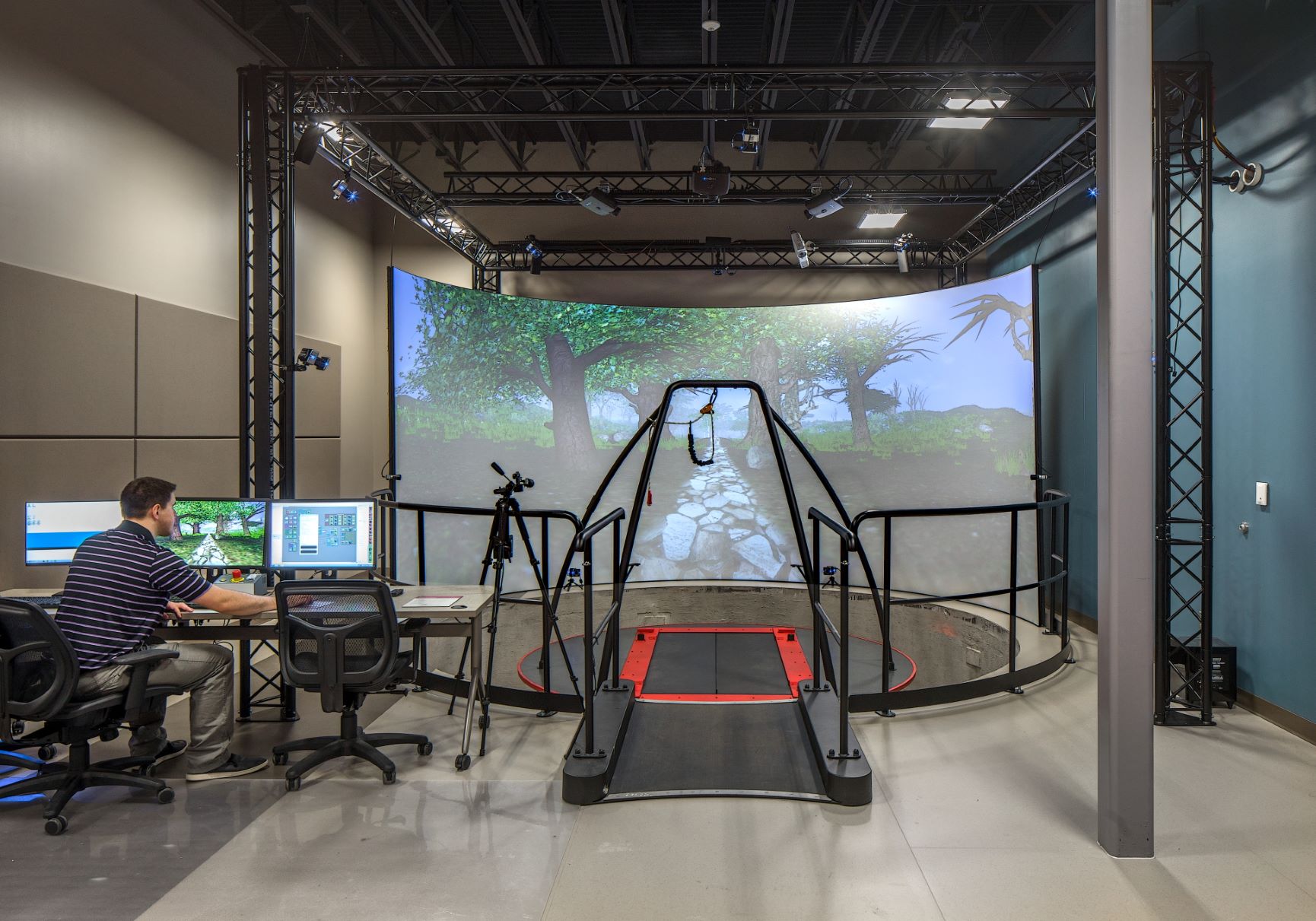 ---
Research Cores
Machining and Prototyping Core
Dr. Brian Knarr, Core Director
Contact: bmchmpcore@unomaha.edu
The Machining and Prototyping Core Facility involves the use of three major facilities within the University of Nebraska at Omaha Biomechanics Research Building: The Machine Shop, Design Studio, and the 3D Printing Laboratory. The most basic function of the Core is to provide services that utilize these spaces and their personnel and equipment. These services are for professional in the University of Nebraska system, the local area, but also to people outside our state to progress their research or other projects. This core can design, prototype, manufacture and repair, maintain, or install a wide range of devices and instrumentation.


Movement Analysis Core
Dr. David Kingston
Contact: bmchmovan@unomaha.edu
The Movement Analysis Core provides resources, education, advisement and services related to the analysis of human movement. Equipment such as motion capture, dynamometry, electromyography (EMG), electroencephalography, functional near-infrared spectroscopy, virtual reality and high-speed digital video are provided. Contact the core for a comprehensive PDF of our facilities, resources and services.


Nonlinear Analysis Core
Dr. Aaron Likens, Core Director
Contact: bmchnonan@unomaha.edu
The Nonlinear Analysis Core provides resources and services necessary for innovative analysis of human movement. These methods go beyond averages by looking at the time-varying characteristics of a time signal. The Core provides access to a multitude of nonlinear analysis tools, assistance in experimental design, data processing, quality assurance, interpretation and dissemination. The Core is also actively exploring and validating new techniques and algorithms for future use. In addition to our nonlinear methods, standard analyses can also be performed.
Contact Us
If you have a story idea, news tip or inquiry please contact us at: