MOVCENTR E-Newsletter | July 2021
The newsletter features stories from the Junior Investigators, the Pilot Project Awardees, the Research Cores, and COBRE collaborators.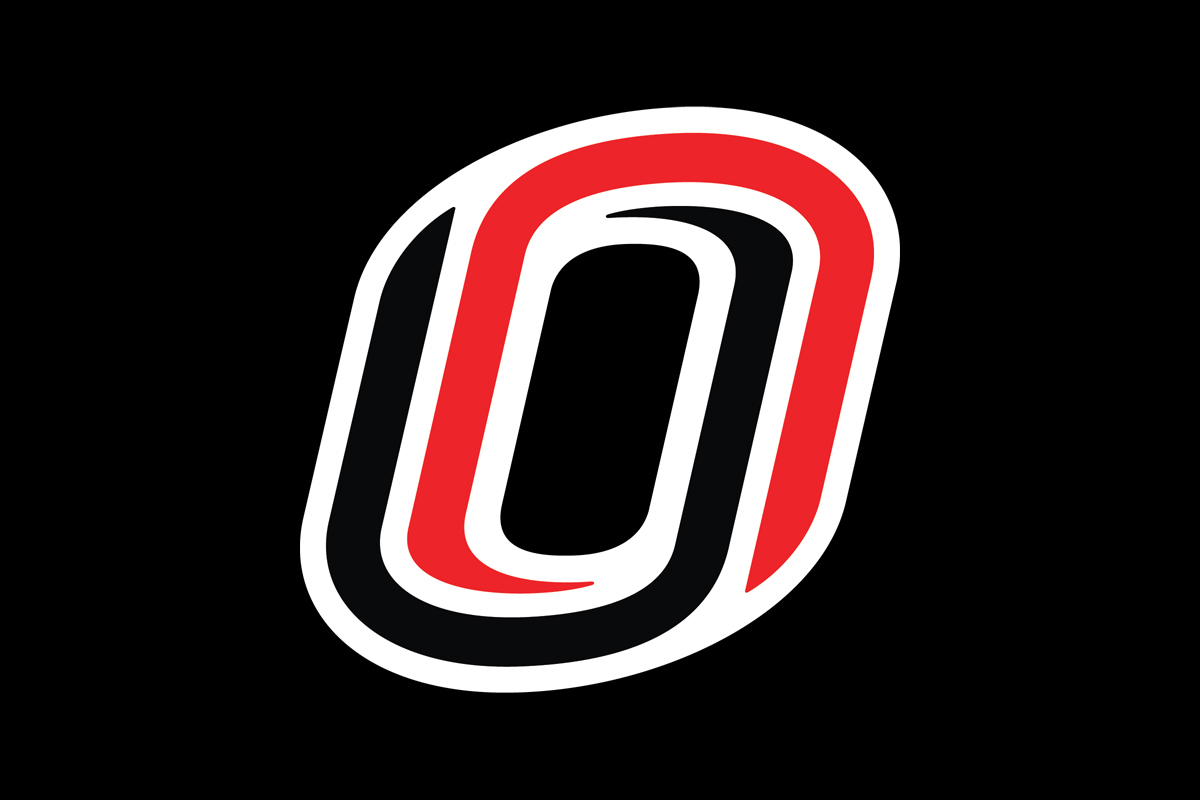 Meet the MOVCENTR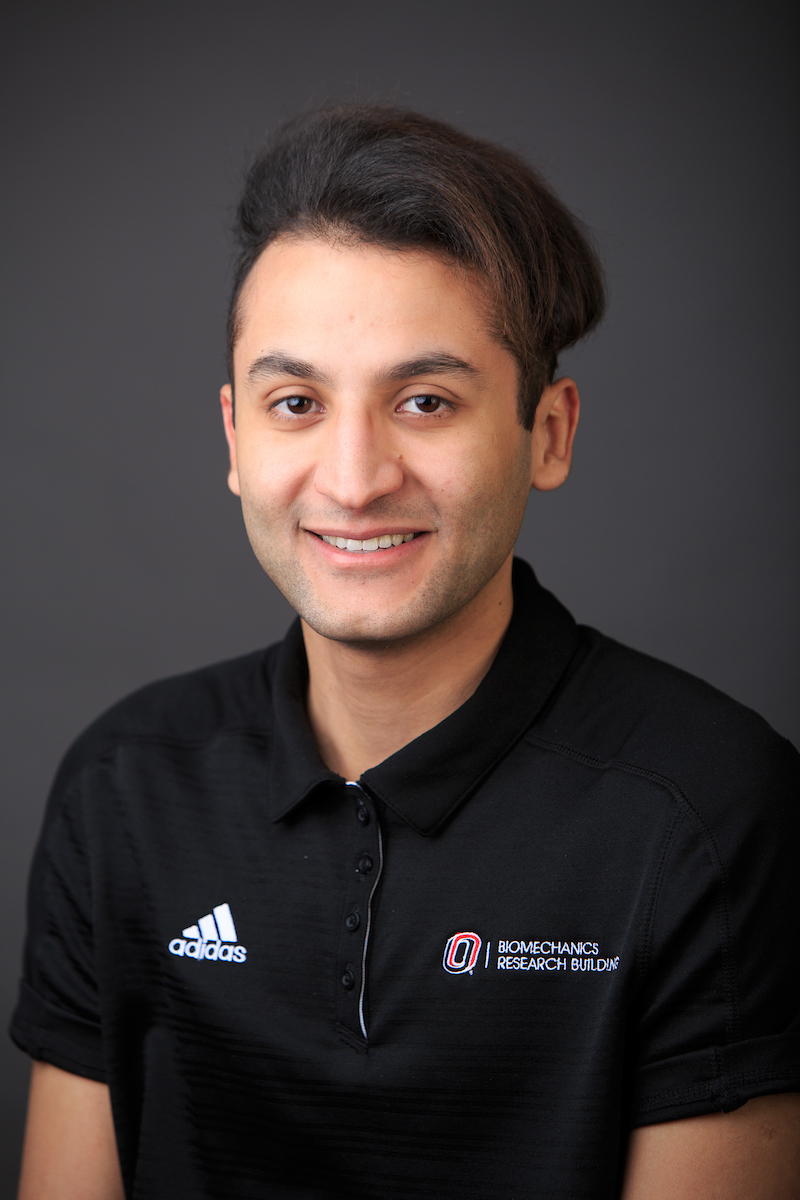 Abderrahman Ouattas:
Doctoral student in Exercise Science with a concentration in Motor Control and Development
Spent his childhood in Bizerte, Tunisia, North Africa and then moved to Qatar at the age of 10
A team member with Dr. Nate Hunt
Enjoys swimming, playing soccer, skiing in Colorado
Abderrahman started at the MOVCENTR in August 2016. Ever since he was young, he has had a passion for movement, gymnastics and soccer. During his undergraduate program in Qatar, he studied sport science, and took a course in biomechanics. It was there he learned the many opportunities biomechanics provides but his resources in Qatar were limited. Abderrahman had two biomechanics professors that made a big impact on his education and helped guide him to continue his education in Omaha and the MOVCENTR.
"Working in the MOVCENTR I have so many opportunities with biomechanics and the ability to pilot my ideas. There are not just one or two people here to help you, but the environment is built upon core values to set all students to success."
When asked how the MOVCENTR is helping Abderrahman set up for future success he discussed how biomechanics is focused on improving the quality of life. The mentoring he has received has provided him with the knowledge and confidence to lead in the future. He receives hands-on experience with the day-to-day items for Dr. Hunt's COBRE related research project. Including recruitment, piloting data, editing IRB protocols, and presenting at conferences and publishing manuscripts.
"I'm looking forward to helping students across the world, just like my professors have helped me."
Abderrahman would like to implement motion capture in the clinical field to develop rehabilitation protocols, and improve quality of life to those who need functional improvement with utilizing low cost assistive devices in places like Tunisia, and other countries that don't have the necessary capabilities. He wants to make a difference in the world just like his professors here in the MOVCENTR.
---
---
Research Core Equipment
New High Accuracy Laser Cutter Allows More Complex & Higher Resolution Cuts
The Machining and Prototyping Core (MAPRO) recently secured additional equipment worth $114,739.11 using COBRE funds. These funds were used to acquire various cutting edge technologies to improve our core services. This month we highlight a new piece of equipment we obtained. The GlobalMAX Waterjet is a compact, value-focused yet powerful abrasive waterjet with a cutting bed of 2' 7" x 5' 0" that cuts virtually any material. This cutting machine is especially good for space-conscious fabrication and precise work in a variety of materials suited for rapid prototyping. With specialty nozzle types this waterjet can provide high accuracy cuts on an extremely small scale with high repeatability.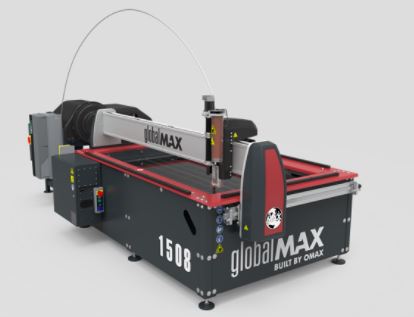 ---
Stories
Dr. Nick Stergiou Named President of the American Society of Biomechanics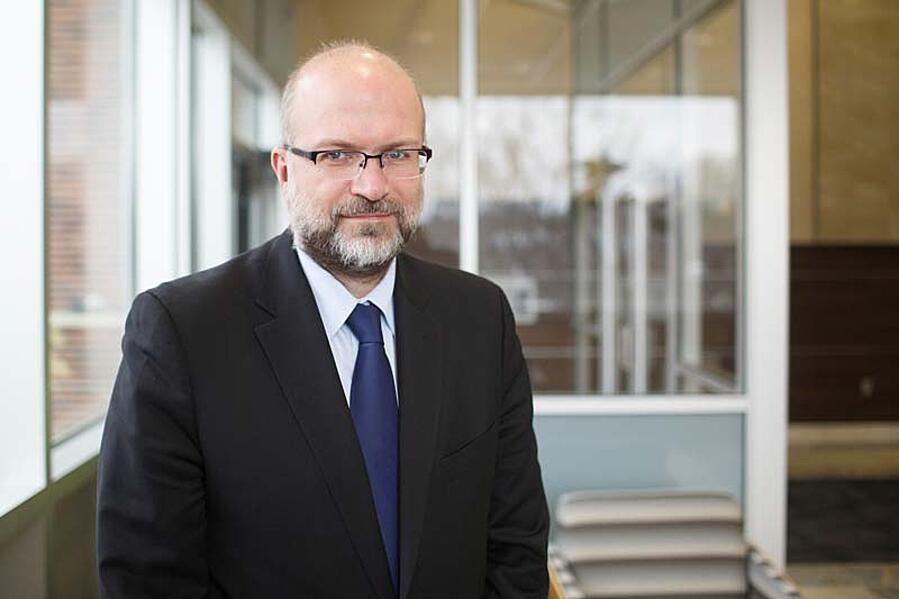 Dr. Stergiou is not only the PI of the COBRE but also ending his year as President of the American Society of Biomechanics (ASB). He is the first "fully virtual" ASB President as both the 2020 and the 2021 meetings of the society were held virtually due to the pandemic. However, we all know that nothing can stop him for working hard for his beloved society. He instituted so many changes in the society such as hiring the first society management company that ASB has ever had, creation of new logos, website, and newsletter, further development of student chapters and a national mentoring network, strengthening ASB's policy making capabilities, a new code of conduct, and many others.
---
Register Today!
July 19 - 30, 2021: The 2021 Annual Nonlinear Analysis Workshop. Click here to register for the conference.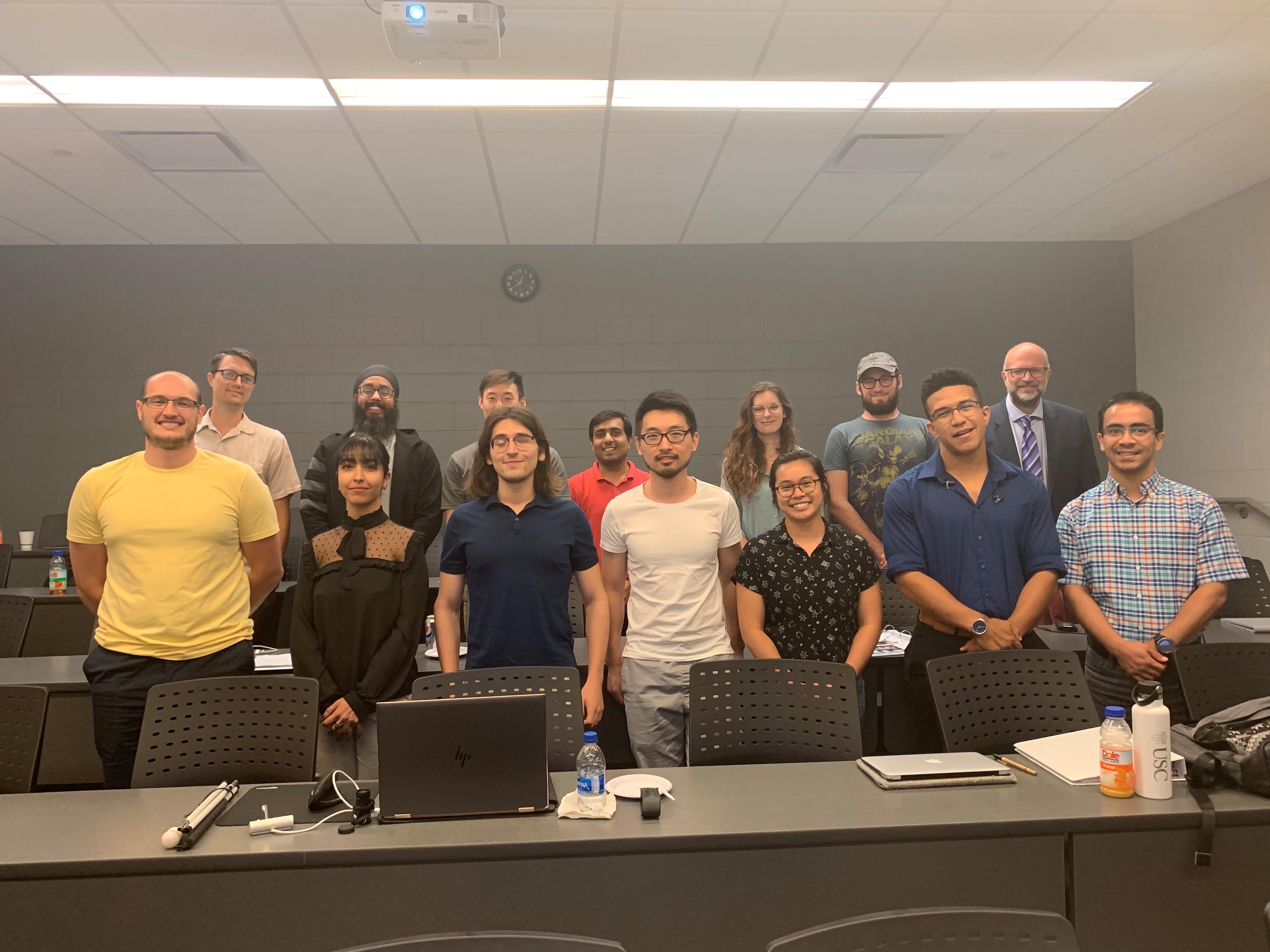 ---
Research Cores
The MOVCENTR has three Research Cores
Machining and Prototyping Core
Dr. Brian Knarr, Core Director
Contact: bmchmpcore@unomaha.edu
The Machining and Prototyping Core Facility involves the use of three major facilities within the University of Nebraska at Omaha Biomechanics Research Building: The Machine Shop, Design Studio, and the 3D Printing Laboratory. The most basic function of the Core is to provide services that utilize these spaces and their personnel and equipment. These services are for professional in the University of Nebraska system, the local area, but also to people outside our state to progress their research or other projects. This core can design, prototype, manufacture and repair, maintain, or install a wide range of devices and instrumentation.


Movement Analysis Core
Dr. David Kingston and Dr. Nick Stergiou
Contact: bmchmovan@unomaha.edu
The Movement Analysis Core provides resources, education, advisement and services related to the analysis of human movement. Equipment such as motion capture, dynamometry, electromyography (EMG), electroencephalography, functional near-infrared spectroscopy, virtual reality and high-speed digital video are provided. Contact the core for a comprehensive PDF of our facilities, resources and services.


Nonlinear Analysis Core
Dr. Jenna Yentes, Core Director
Contact: bmchnonan@unomaha.edu
The Nonlinear Analysis Core provides resources and services necessary for innovative analysis of human movement. These methods go beyond averages by looking at the time-varying characteristics of a time signal. The Core provides access to a multitude of nonlinear analysis tools, assistance in experimental design, data processing, quality assurance, interpretation and dissemination. The Core is also actively exploring and validating new techniques and algorithms for future use. In addition to our nonlinear methods, standard analyses can also be performed.
Contact Us
If you have a story idea, news tip or inquiry please contact us at: