MOVCENTR E-Newsletter | May 2021
The MOVCENTR started a monthly newsletter in the fall of 2020. The newsletter features stories from the Junior Investigators, the Pilot Project Awardees, the Research Cores, and COBRE collaborators.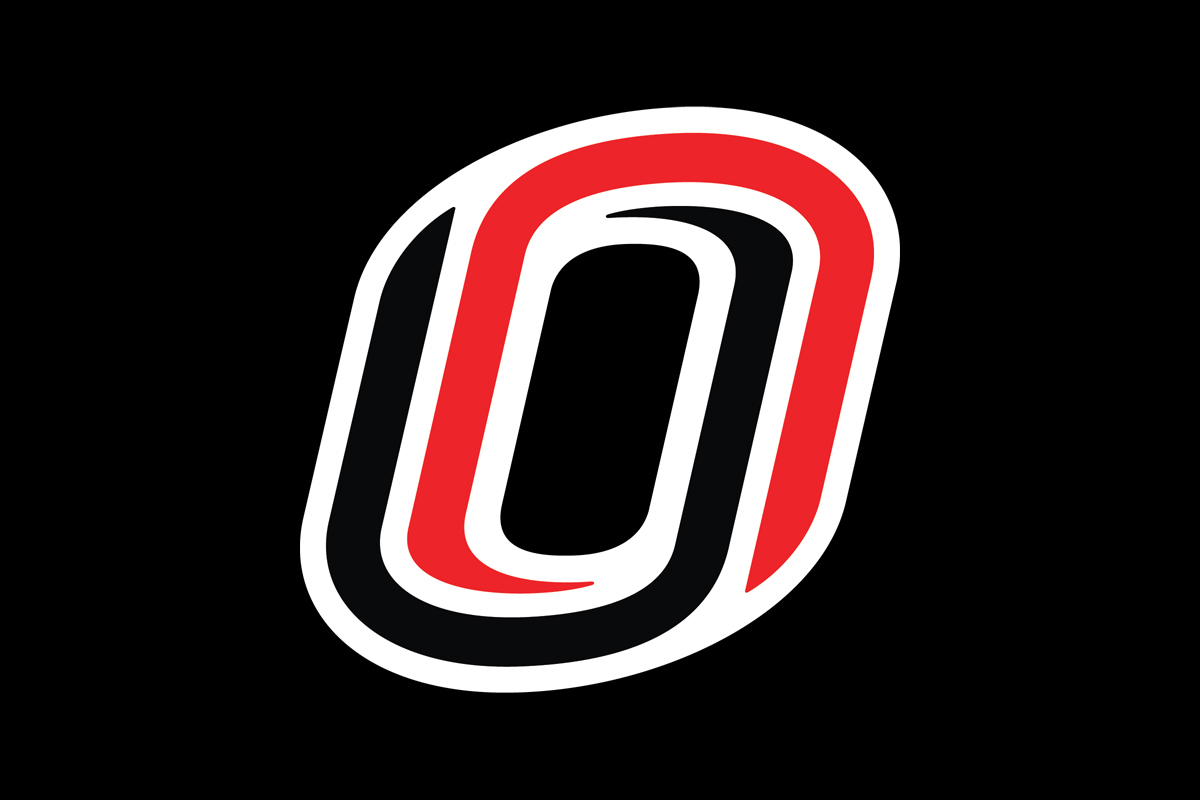 Meet the MOVCENTR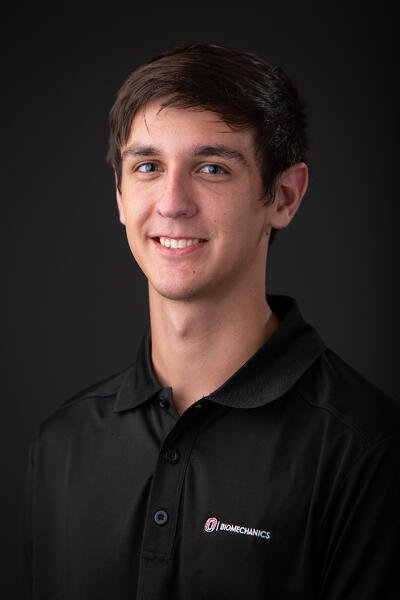 Andrew Walski
Bachelor's of Science in Biomechanics, graduating May 2021
From Logan, IA
A team member with Dr. Nate Hunt
Enjoys troubleshooting equipment, cars and snowmobiles and trying to figure out how to fix them
Andrew joined the MOVCENTR in October 2017. He originally started out as a biology major but has always enjoyed the mechanical side of things. Once Andrew learned about biomechanics, he knew it was the perfect fit for him.
"Working at the MOVCENTR has provided me with the opportunity to apply what I have learned in the classroom to a real-life research setting"
Andrew works with Dr. Nate Hunt (COBRE Junior Investigator) to help prototype and modify his slipping shoe apparatus, the Wearable Apparatus for Slip Perturbations (WASP). Andrew has enjoyed being able to work in the Machining and Prototyping (MAPRO) Core facilities, and surround himself with the resources and knowledge to grow. Andrew feels confident the combination of his hands-on and academic learning will provide him with many opportunities in the future.
---
MOVCENTR Graduates
The MOVCENTR has student workers from all over campus! We are so proud of their hard work, and accomplishments!
Jenny Anne Maun, MA in Biomechanics
Jenny will be moving back to California and adopting a dog.
Rahul Raj, MS in Biomechanics
Rahul plans to go into the industry and pursue a job in 3D printing/prosthetics & orthotics.
Lindsey Remski, MS in Biomechanics
Lindsey is going to stay at the Biomechanics Research Building, working full time as a Research Coordinator for the Biomechanics Rehabilitation and Manufacturing Initiative. She is also starting the Biostatistics graduate program at UNMC as a part time student this fall.
Cody Anderson, BS in Kinesiology with a minor in Biomechanics
Cody will be starting my masters in Exercise Science in the fall of 2021 under Dr. Park (pilot project awardee) in the Vascular Physiology Laboratory.
Shivam Gaikwad, BS in Biology
Shivam plans on teaching biology before starting graduate school.
Alissa Miller, BS in Kinesiology
Alissa plans to take a leap year while she decides about her future.
Matthew Spieker, BS in Biomechanics
Matthew is the recipient of the Undergraduate Major Award and honored at the 2021 UNO Student Honors Convocation.
Matthew plans to pursue a Master's Degree in Mechanical Engineering and Applied Mechanics with a focus in Biomedical Engineering at the University of Nebraska-Lincoln.
Rylee Stevenson, BS in Biomechanics
Rylee plans on taking a year off to do a lot of hiking and then plans to pursue a Master of Science in Integrative Physiology at the University of Colorado Boulder.
Rebecca Wagner, BS in Psychology, with a concentration in Cognitive Science
Rebecca will continue working as a lab manager in the Working Memory and Language Lab at the Boys Town National Research Hospital and plans to attend graduate school in the fall of 2022.
---
Register Today!
Virtual Human Movement Variability Conference and Great Plains Biomechanics Joint Conferences, May 20 - 21, 2021
Register today for the 6th Annual Conference in Human Movement Variability and 2nd Annual Great Plains Biomechanics Conference. The conference had 70 abstract submissions and currently over 120 registrants! Student Registration is free!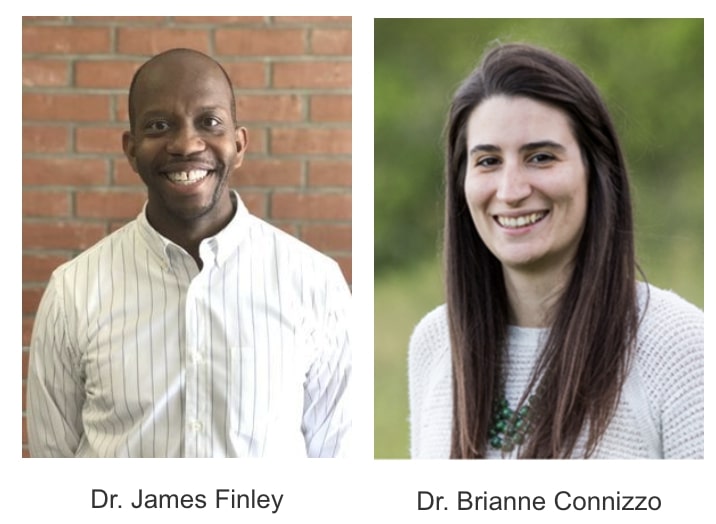 Human Movement Variability Keynote Speaker, Dr. James Finley, University of Southern California (and a graduate of our Nonlinear Analysis workshop years ago!)
Great Plains Biomechanics Keynote Speaker, Dr. Brianne K. Connizzo, Boston University
Come visit our vendors in the breakout Spatial Chatrooms!
ProtoKinestics, Delsys, AMTI, Motek, Dashr, Novel, Cosmed, and Bertec
NONAN Fractal Webinar, sign up here (held in conjunction with the conference)
Supported by the American Society of Biomechanics.
---
Stories
Dr. Nick Stergiou received the 2021 University of Nebraska President's Excellence award for Outstanding Research and Creative Activity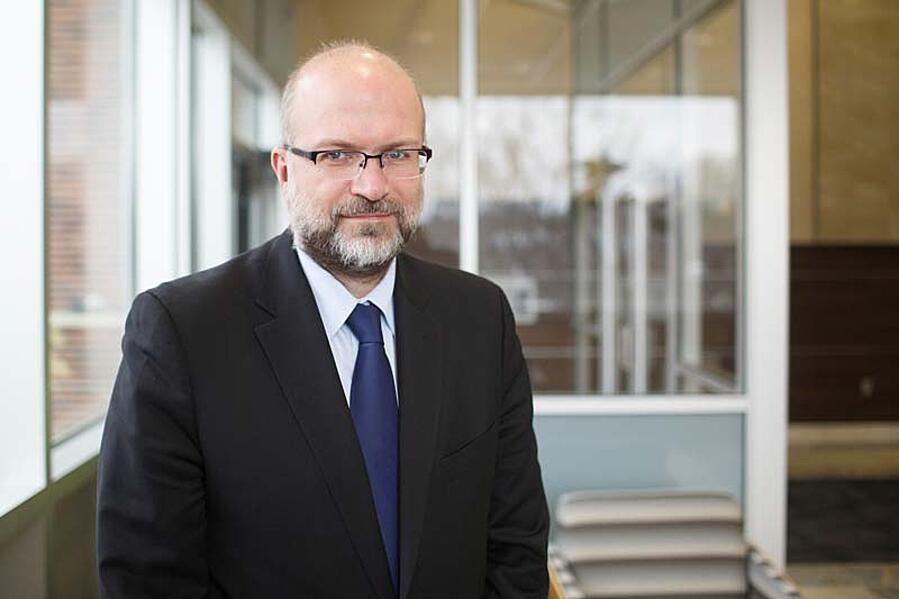 The Office of Research and Creative Activity (ORCA) award honors members of the University of Nebraska faculty who have conducted outstanding research or creative activity of national/international significance. Dr. Stergiou was nominated by his scientific peers from around the globe. Dr. Stergiou (PI, and Director of the MOVCENTR) is only the second faculty member in the history of the University of Nebraska that has received both the ORCA (2020) and the Innovation, Development and Engagement (IDEA; 2017) system wide awards.
---
Upcoming Events
July 19 - 30, 2021: The 2021 Annual Nonlinear Analysis Workshop. Click here to register for the conference.
---
Research Cores
The MOVCENTR has three Research Cores
Machining and Prototyping Core
Dr. Brian Knarr, Core Director
Contact: bmchmpcore@unomaha.edu
The Machining and Prototyping Core Facility involves the use of three major facilities within the University of Nebraska at Omaha Biomechanics Research Building: The Machine Shop, Design Studio, and the 3D Printing Laboratory. The most basic function of the Core is to provide services that utilize these spaces and their personnel and equipment. These services are for professional in the University of Nebraska system, the local area, but also to people outside our state to progress their research or other projects. This core can design, prototype, manufacture and repair, maintain, or install a wide range of devices and instrumentation.


Movement Analysis Core
Dr. David Kingston and Dr. Nick Stergiou
Contact: bmchmovan@unomaha.edu
The Movement Analysis Core provides resources, education, advisement and services related to the analysis of human movement. Equipment such as motion capture, dynamometry, electromyography (EMG), electroencephalography, functional near-infrared spectroscopy, virtual reality and high-speed digital video are provided. Contact the core for a comprehensive PDF of our facilities, resources and services.


Nonlinear Analysis Core
Dr. Jenna Yentes, Core Director
Contact: bmchnonan@unomaha.edu
The Nonlinear Analysis Core provides resources and services necessary for innovative analysis of human movement. These methods go beyond averages by looking at the time-varying characteristics of a time signal. The Core provides access to a multitude of nonlinear analysis tools, assistance in experimental design, data processing, quality assurance, interpretation and dissemination. The Core is also actively exploring and validating new techniques and algorithms for future use. In addition to our nonlinear methods, standard analyses can also be performed.
Contact Us
If you have a story idea, news tip or inquiry please contact us at: