CEHHS Joins Network to Address National Shortage of Special Education Teachers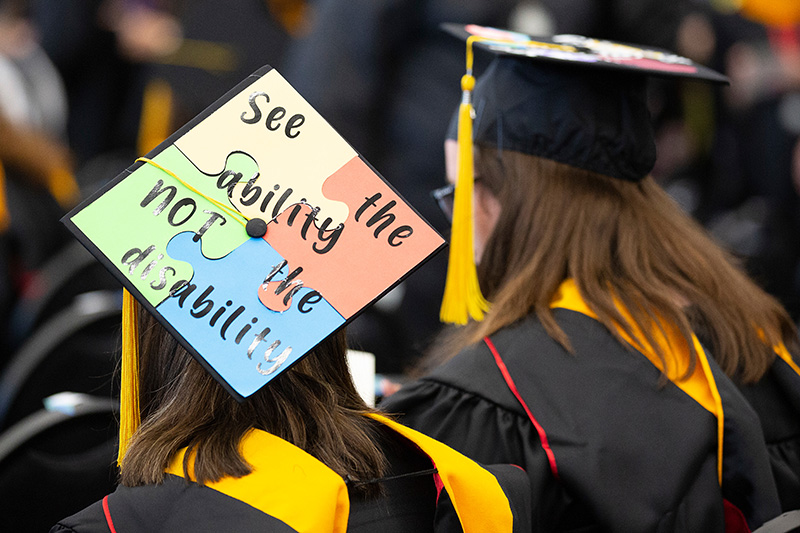 Four faculty and administrators from UNO's College of Education, Health, and Human Sciences will join a group of higher education leaders to examine and investigate issues in special education teacher recruitment and retention, including shortages and a lack of diversity in the field.
The American Association of Colleges for Teacher Education (AACTE), the leading voice on educator preparation, has invited experts from UNO and nine other institutions to form the Reducing the Shortage of Special Education Teachers Networked Improvement Community (NIC).
According to AACTE's news release, NIC members will focus on ways to increase enrollment with candidates of color and those with disabilities, strengthen partnerships between colleges of education and P-12 schools to address special education teacher turnover, and create new programs in partnership with P-12 schools to prepare and retain diverse special educators for specific vacancies.
The UNO NIC members include:
Dr. Nancy Edick, Dean of UNO's College of Education;
Dr. Kris Swain, Assistant Dean of UNO's College of Education;
Dr. Beth Leader-Janssen, Chair of UNO's Department of Special Education and Communication Disorders; and
Dr. Phil Nordness, Professor in the Department of Special Education and Communication Disorders.
In addition to representing the nation's diversity through size and geographic location, institutions were selected based on several criteria, including their commitment to:
increase recruitment into special education degree programs and of diverse candidates;
address high quality special education teacher preparation through building capacity with district partnerships; and
ensure special education teacher candidates are fully licensed before they are teachers of record.
"The College of Education, Health, and Human Sciences has worked to develop many successful recruitment strategies to the field of special education, and we are excited to collaborate on this critical topic at the national level," said Dr. Swain.
"Our existing strategies have included establishing a completely online graduate program accessible to teachers in rural communities, collaborating with an Omaha school district on a master's degree cohort in special education, offering dual enrollment courses to introduce high school students to special education-related fields, and creating the Early Childhood Inclusive major. Through the AACTE NIC, we plan to learn how to further develop these initiatives to help reduce the special education teacher shortage."
Contact Us
If you have a story idea, news tip or inquiry please contact us at: