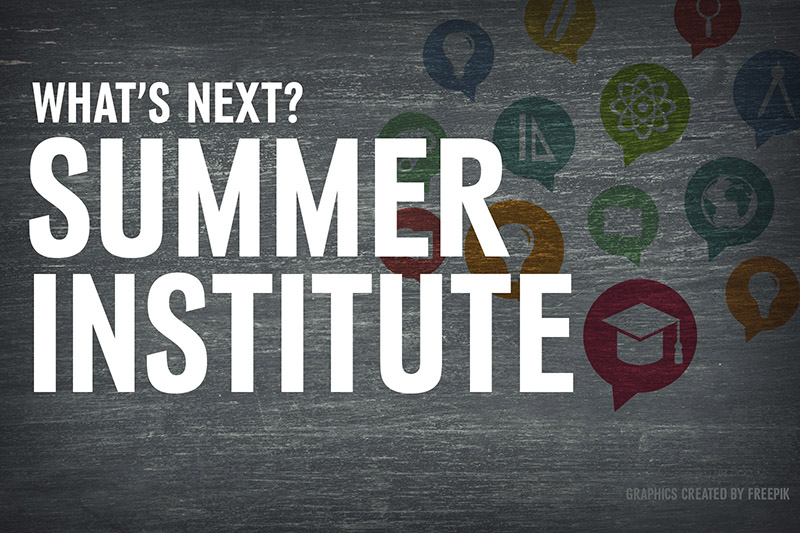 Course Descriptions
EDL 8050 School & Community
3 credit hours | Roskens Hall
Students will develop an understanding of school-community relations and refine the dispositions of responsible citizenship. Work is due throughout  June. This course is often taken with EDL 8020 Ed Policy. Three required face-to-face dates, see below for dates and times.
EDL 8050 School & Community complete course guide will be available starting May 2020. There are three assignments that can be completed before class starts: textbook journaling, community engagement assignment, and community culture project. Canvas will not be available until closer to class. Word docs and PDFs are accepted via Canvas once Canvas opens for Summer 2020.
All work for the class is due July 2,2020. 
EDL 8020 Educational Policy 
1 credit hour | Roskens Hall
Students will explore answers to questions such as what is educational policy, who determines and influences educational policy, why is educational policy important, and what is the policy process. Work is due in June.
EDL 8050 and 8020 are often taken at the same time.  
---
Dates & Times
EDL 8050: 
Fri., May 29 | 8 A.M. - 5 P.M.
Sat., May 30 | 8 A.M. - 5 P.M.
Sat., June 6 | 8 A.M. - 5 P.M.
Additional service learning times
EDL 8020:
Fri., May 29 | 8 A.M. - 10:30 A.M.
Fri., June 5 | 8 A.M. - 5 P.M.
and pre-meeting module lesson
---
Checklist
Register through MavLINK


Go to unomaha.edu
Click on my.unomaha.edu
Scroll down to MavLINK and click on Login
Log in to MavLINK
Enroll in EDL 8050 (3 hours) and/or EDL 8020 (1 hour)

Review the three assignments in the MINI course guide (textbook journaling, community engagement assignment, and community culture project). Start any or all of these three assignments early, before class.
Sign up for TWO or more additional service learning times on the class Canvas page. If none of these dates/times work for your personal and professional schedule, please contact the instructor directly.
---
Other Information
Please pack a lunch, snacks, and drink for each of the three days. Meals are not provided.
No parking permit is required in general use parking spaces on Fridays and Saturday. Thus, you will not need to purchase parking for this class.  For more information about parking information, see the UNO Parking Services website.
Budget time in June for deadlines and coursework. This course includes independent work outside of the three face-to-face days.
Reasonable accommodations are provided for students who are registered with Accessibilty Services and make their requests sufficiently in advance. For more information, contact Accessibilty Services (MBSC 126, phone: 402.554.2872, TTY: 402.554.3799) or visit their website.