Visual Control of Locomotion-PD
Visual control of locomotion in people with Parkinson's disease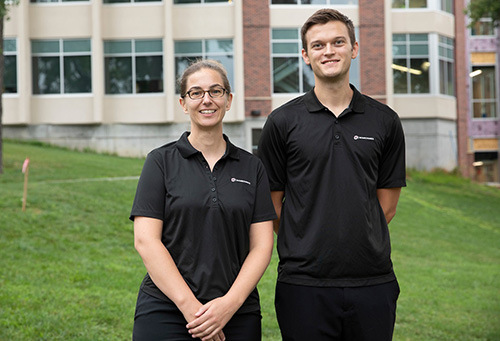 Dr. Carolin Curtze with her student, Kyle Brozek
Building upon technological advances, this project aims to determine the contribution of visual function and cognition on gait outcomes in people with Parkinson's disease in complex real-world settings with the goal to inform future interventions.
Theoretically, the outcomes of this project will develop effective rehabilitation strategies to improve mobility outcomes and reduce falls in patients with Parkinson's disease.
This project is a Phase II research replacement project. Dr. Curtze replaced Dr. Jorge Zuniga as a research project lead as he has received an R01 award and is no longer a Junior Investigator.