Like tiny seeds with potent power to push through tough ground and become mighty trees, we hold innate reserves of unimaginable strength. We are resilient."
- Catherine DeVrye
I've found much comfort in the above quote, especially during these unprecedented times. Facing the pandemic has required all of us make adjustments to the ways we live, work, communicate, and learn. We've shown great resilience during one of the most difficult stretches in modern history, and as we travel this path together, I see so much hope and opportunity here at UNO.
If you are a future UNO student, please know that we are committed to your success and well-being, and you will have access to life-changing opportunities and support as you gain the skills to be successful in your future career.
For the CEHHS recent Annual Report, a printed publication that highlights our work from the past year, we selected the theme, "Resilience and Response," and we are using this theme to guide us through 2022. "Resilience and Response" reflects how the CEHHS team — our students, faculty, staff, and administrators — have responded to the pandemic and to the needs of our community.
We have many uplifting stories to share, and I hope they inspire your journey as a student in our college, and as an alumni, make you proud. I also hope these stories give you a sneak peek into some of the incredible experiential learning and research opportunities that await you at UNO.
During the pandemic, Public Health and Kinesiology students helped UNO's Office of Health Security with COVID testing and contact tracing. Not only did these students support the campus and our community by reducing the spread of COVID, they received hands-on training for their future careers — health careers that are more critical than ever before.
Elementary Education student Vanessa Chavez Jurado recently completed an internship at Stand For Schools, a Nebraska nonprofit dedicated to defending and advancing public education. Vanessa used her expertise as an advocate and aspiring educator to assist the organization, while gaining experience in education policy.
Athletic Training student Tomohiro "Tomo" Ide recently received a prestigious Professional Baseball Athletic Trainers Society (PBATS) Dr. Clarence Livingood Scholarship, the first UNO student to earn the honor. Tomo is an integral part of the UNO Pitching Lab, a team of movement experts who are helping athletes reduce injury and improve performance.
Biomechanics researcher Dr. Jorge Zuniga is working to level the playing field for underrepresented students and community members. Two of Dr. Zuniga's graduate students, Claudia Cortes Reyes and Chris Copeland, received NIH Supplemental Diversity Grants to support pediatric prosthetics research, which will in turn elevate their future careers.
Special Education teacher Anne Keith is one of the first graduates of a select cohort dedicated to helping kids be successful. A 5-year grant from the U.S. Department of Education is preparing a cohort of scholars to work on interdisciplinary teams to address significant behavior problems in schools.
There are many more stories to tell about our college, and whether you are a student, alumni, parent, friend, or community partner, I hope you have a chance to get to know us better through the CEHHS Annual Report publication, Twitter and Facebook pages, and news page.
Stay safe and well,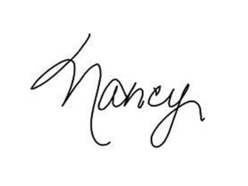 Nancy A. Edick

Lois G. Roskens Dean