What a year. In early 2020, we were beginning Spring Semester and preparing to celebrate our name change to the College of Education, Health, and Human Sciences (CEHHS), but within a few short months we were remote learning and teaching in a global pandemic. Every week brought a complex issue to the boiling point: political upheaval, the effects of climate change, calls for racial justice.
I'm sure you've asked yourself, "When will we return to normal?" or "What is the new normal?" I've asked these questions myself, and although the answers are not easy or simple, and at times it feels impossible to move forward, I believe we can take action to create the future we want. We can have positive impact on our communities. We can support people through these difficult times. Most importantly, we can use our voice and do the work necessary to make change.
It's work that's been part of our college's history since the birth of the university. In 1908, five new Omaha educators graduated from our teacher prep program, and over the next 110 years, that single program would evolve to become our college—currently spanning three buildings; over 150 faculty, staff, and administrators; 21,000+ alumni; 2,400+ students; and 23 academic degree programs.
Our new name is a recognition of the many people who set the foundation in place for growth and innovation to occur, and led the way for our research-based, interdisciplinary culture. In spite of big challenges, I feel excited for the opportunities ahead and for what the future holds, and I am inspired by our dedicated students, alumni, and faculty, as well as our groundbreaking academic programs.
As a CEHHS student, you will have access to incredible, life-changing opportunities as you gain the skills to be successful in your future career. We are committed to your success and well-being, and here are some CEHHS stories to inspire your journey with us:
Public Health alumna and grad student Touki Phommakhanh took her experience as a graduate assistant for the Midlands Sexual Health Research Collaborative to her new role at Together Omaha, working on programs to prevent homelessness, including a life skills program for LGBTQ foster care youth.
Caleb Ross's journey began in the gym as a personal trainer and went to the next level with experience in our Exercise Physiology Lab and a master's degree from the School of Health & Kinesiology. Caleb now helps young patients at Children's Hospital and Medical Center as a Cardiac Exercise Physiologist.
The recent completion of the privately-funded $11.6 million expansion of the Biomechanics Research Building (BRB) and award of a $10.3M grant the Centers of Biomedical Research Excellence (COBRE) grant mechanism from the National Institutes of Health (NIH) is creating more opportunities for research and clinical partnerships in areas like affordable prosthetic devices, gait rehabilitation, fall prevention, cardiovascular biomechanics, and more. 
New STEM courses developed by CEHHS faculty are creating robust learning experiences for students. Courses like Dr. Derrick Nero's Science Methods and Design and Dr. Michelle Friend's  Undergraduate Service Learning Experiences with Data are providing hands-on, interdisciplinary learning for students in typically-challenging fields like math and science. 
The first cohort of our Teacher Scholars Academy wrapped up a year-long service learning project about the history of redlining in Omaha. This knowledge will help these aspiring teachers better serve their future schools and students by understanding the effects of systemic racism on communities.
There are many more stories to tell about our college, and whether you are a student, parent, friend, or community partner, I hope you have a chance to get to know us better through the CEHHS Annual Report publication, Twitter and Facebook pages, and news page. I can't wait until we can connect again in person.
Stay safe and well,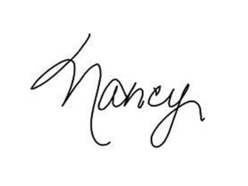 Nancy A. Edick

Lois G. Roskens Dean