Teri Youmans Grimm
Biography
TERI YOUMANS GRIMM is a fourth generation Floridian. She received her BFA in poetry at the University of Nebraska at Omaha and her MFA at Vermont College. Her most recent poetry collection, Becoming Lyla Dore, was published by Red Hen Press. Her first collection, Dirt Eaters, was chosen for the University of Central Florida's contemporary poetry series and was published by the University Press of Florida.
Her writing has appeared in Prairie Schooner, Green Mountains Review, Indiana Review, South Dakota Review, Connecticut Review, Sugar House Review, EAT and Homegrown in Florida: An Anthology of Florida Childhoods, among other journals and anthologies and she is a contributor for the podcast, Swamp Radio. She is the recipient of a Nebraska Arts Fellowship and has been awarded residencies at Virginia Center for the Creative Arts and the Hambidge Center. She teaches in the University of Nebraska at Omaha's low-res MFA program. Teri lives in Jacksonville, Florida with her husband and two children where she sings in a cover band.
Teaching Philosophy
"If there's anything I want my students coming away believing about poetry, it's the idea that anything is possible in the world of a poem. Everything is at our disposal: a play with language, punctuation, syntax, a subversion of form. Often times students need to learn how to get out of their own way, to be shown the manner in which our own writing will surprise us if we can let go of the initiating idea of a poem and resist forcing the work to go in a preconceived direction. It can mean all the difference between writing that is static and writing that has a pulse. A transformation can occur that takes language from simply meaning into being when we allow our initial drafts to come to us unfettered and then later come back to them to see what has emerged and then begin the process of utilizing our knowledge and understanding of craft to create something that is both immediate and resonant. To that end, I believe it is important to study craft. That, for instance, we fully consider the power of the "line" or learn various ways of structuring metaphors or rethink what musicality can mean for a particular poem. We study craft because we are here to become Masters of our art, so that it gets imbued into our writing seamlessly. Most importantly, we study craft so that we can forget it."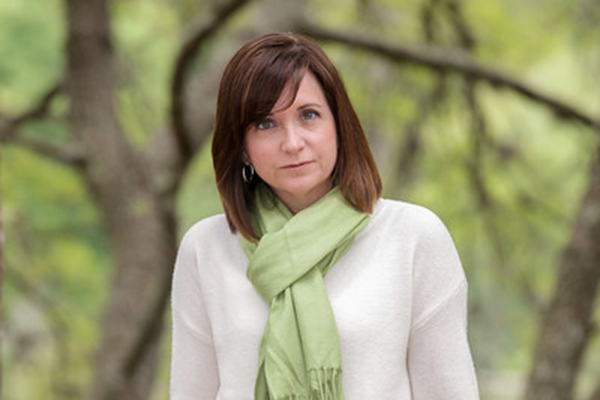 Our Campus. Otherwise Known as Omaha.
The University of Nebraska does not discriminate based on race, color, ethnicity, national origin, sex, pregnancy, sexual orientation, gender identity, religion, disability, age, genetic information, veteran status, marital status, and/or political affiliation in its programs, activities, or employment. Learn more about Equity, Access and Diversity.
scroll to top of page