Art Gallery to Feature a Look Back at Retired Professors' Work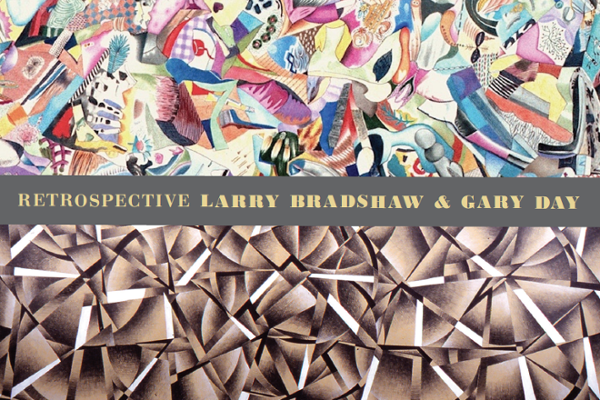 Omaha – The University of Nebraska at Omaha (UNO) Art Gallery will soon feature an exhibition celebrating the work of two recently retired UNO artists/professors.
Retrospective: Larry Bradshaw & Gary Day opens Monday, Oct. 12 and runs through Thursday, Nov. 12, closing with a public reception for both artists from 4:30 – 6:30 p.m. that day. On Nov. 12, Day will also talk about his work at noon in the Gallery as part of the Wilson Lecture Series, sponsored by UNO Friends of Art.
Both Larry Bradshaw and Gary Day retired in May after four decades of teaching in the Department of Art and Art History.
Day's prints and animations have been exhibited nationally and internationally and are included in many public and private collections including the Joslyn Art Museum and Sheldon Gallery. He has worked with many traditional print mediums and was an early developer of digital printmaking technologies.
Bradshaw has shown his work in more than 350 national and international exhibitions. Recently his mixed-media drawing "Togetherness One" was digitally included as part of an installation at Paris' Louvre Museum. Bradshaw's drawings and paintings reflect his ongoing contemplation of patterns in everyday life.
The Art Gallery is open to the public and located on the first floor of the Weber Fine Arts Building on UNO's Dodge Campus. Exhibition hours are 10 a.m. - 3 p.m. Monday through Thursday.
The Gallery encourages appointments as needed for individuals and groups. For more information, call 402.554.2796 or email unoartgallery@unomaha.edu.
Contact Us
If you have a story idea or inquiry please contact:
Randy Mattley, Communications Specialist, College of Communication, Fine Arts and Media
rgmattley@unomaha.edu • 402.554.3216