CFAM Faculty Advance Native Health Research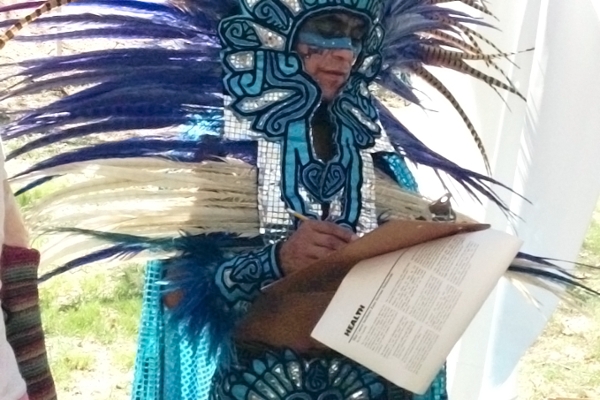 Dr. Sherice Gearhart and Dr. Teresa Trumbly Lamsam of the School of Communication are traveling to the Hart of the West powwow in Los Angeles to collect data for their project "Finding the impact zone: Testing health news for the Native American audience."

The Waterhouse Family Institute, which had only a 24 percent acceptance rate for the 2015-2016 school year, unanimously funded Gearhart and Lamsam's project the full requested amount of $8,594 because it met the institute's mission of "communication as central to the creation of positive social change." Waterhouse Family Institute of Villanova University in Pennsylvania funds communication research around the world.
Surveys collected during the powwow will "indicate what elements of reported news stories Native Americans see as credible, which messages are capable of imparting knowledge, influencing attitude changes, and inducing positive behaviors that can result in their improved health," according to Gearhart and Lamsam's proposal.
Of the American Indian and Alaskan Native U.S. population, 26.9 percent do not have health insurance, according to the Centers for Disease Control and Prevention.
Gearhart and Lamsam's community-centered advances will help reach the Native community with actionable health news. They would not be able to attend the powwow or collect data without the Native Health News Alliance and the American Indian Cancer Foundation as partners in their work.
"Expertise provided by our community partners has also ensured that our results are relevant and immediately applicable for both Native media and public health practitioners," Lamsam said.
Contact Us
If you have a story idea or inquiry please contact:
Randy Mattley, Communications Specialist, College of Communication, Fine Arts and Media
rgmattley@unomaha.edu • 402.554.3216