Communication Student Aids Animal Welfare in Nepal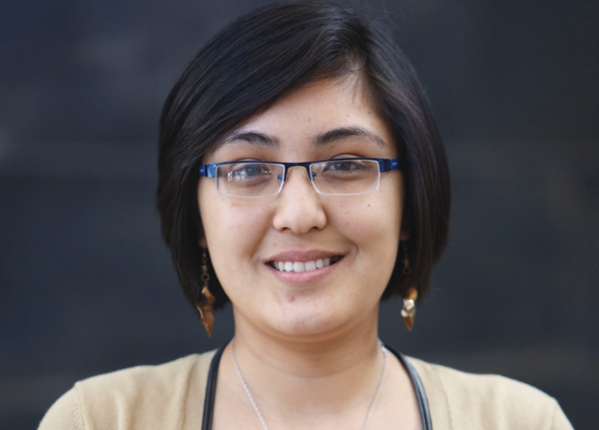 Five students from the University of Nebraska at Omaha (UNO), and one alumna currently at the University of Nebraska Medical Center, recently joined hundreds of their peers from across the world March 6-8, 2015 to help solve the world's toughest challenges.

As part of the 2015 Clinton Global Initiative University (CGI U) conference, held on the University of Miami campus in Coral Gables, the six students presented three projects focusing on issues important to them: STEM education, mentorship and animal welfare.

Each of the projects is considered to be a "Commitment to Action," which signifies a proposal for how to address a particular program. At the conference, each group networked with like-minded students and organizations to discuss financial or logistical support for their project.

This is the third year UNO has sent students to the conference, which was founded in 2008 by President Bill Clinton and organized by his daughter, Chelsea.

Current graduate student in the School of Communication Angeela Shrestha represented animal welfare with her Commitment to Action "Project Humane Nepal." The project seeks to start a humane education program in the Nepalese community for school children and adults, to teach them about kind treatment and empathy towards the more than 20,000 street dogs that live in miserable conditions every day in Nepal. The plan calls for visiting different schools in the local community to talk to children about kind treatment to street dogs and also regular weekly camps in public areas with the goal of providing medical care to injured dogs while also raising local awareness in the community to encourage people to bring sick/injured dogs from their neighborhood in for treatment.
Angeela plans to use the knowledge gained from her communication research classes at UNO to conduct a study on how persuasive communication about humane education influences school children's attitudes and behaviors towards street dogs in Nepal.
For more information about her project, please visit www.facebook.com/projecthumanenepal or contact Angeela at angeelashrestha@unomaha.edu

Since the first CGI U meeting, more than 5,500 students have made 4,800 Commitments to Action to address challenges on campus, in local communities, or around the world. Participants span 875 schools, 145 countries, and all 50 states. UNO was the first Nebraska school to join the CGI U Network as one of only 50 member universities from across the world. As part of the network, UNO has pledged to annually commit at least $10,000 in funding to assist students in attending the CGI U conference.
Contact Us
If you have a story idea or inquiry please contact:
Randy Mattley, Communications Specialist, College of Communication, Fine Arts and Media
rgmattley@unomaha.edu • 402.554.3216