Undergraduate Areas of Study
Brass
In the brass area, students have the opportunity to study with experienced teachers that maintain careers as active professional musicians. UNO brass teachers have varied backgrounds including extensive experience in symphony orchestras, jazz, chamber music, and professional wind bands. In addition to private lessons, students participate in a weekly brass masterclass presented by UNO faculty or guest artists.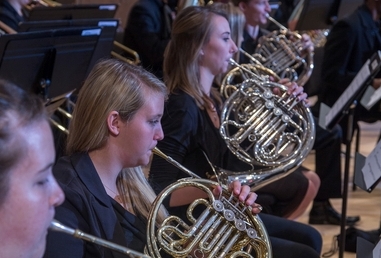 Jazz
The award-winning Jazz Ensembles continue to receive acclaim for their outstanding musical performances from internationally recognized jazz artists, clinicians, and adjudicators. Students can take classes in Jazz Piano, Improvisation and Jazz Pedagogy in addition to private lessons and weekly masterclasses.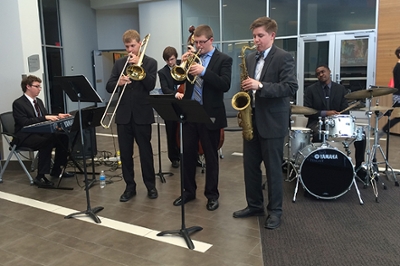 Keyboard
UNO's Keyboard Program is one of the most vital parts of the School of Music. Our Keyboard Studies program is directed by Dr. Kristín Jónína Taylor, a Steinway artist, who is well known for both her piano performance career, and many years of fine teaching.
Music Entrepreneurship
Students studying Music Entrepreneurship learn the capacity and willingness to develop, organize and manage a music business venture along with any of its risks in order to make a profit. They learn the fundamentals of musicianship with private lessons and ensemble participation.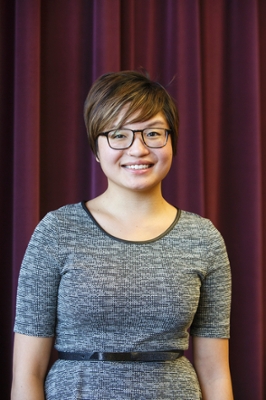 Music Technology
In response to the emergence of technology in almost every aspect of the musical arts, the Music Technology program combines the rigorous training of a traditional university music program, a practical hands-on approach through real-life opportunities, and a digital audio curriculum that combines platform-independent core competencies with emerging technologies and aesthetics.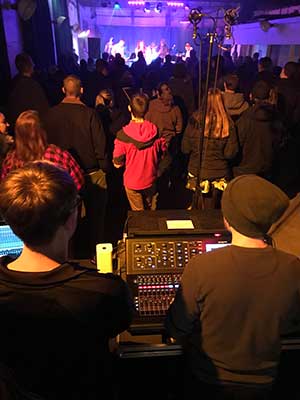 Percussion
The percussion program at UNO covers a wide range of percussion applications. The core of the program focuses on Western classical percussion techniques (snare, timpani, mallets, multiple percussion). However, there are ample opportunities to explore other percussion applications such as world drumming, drum set, electronic percussion, orchestral techniques, and marching percussion.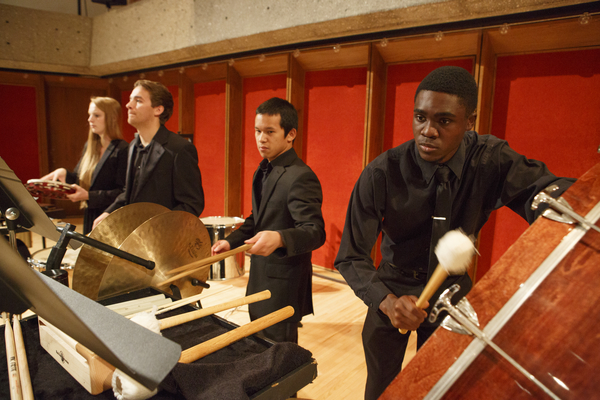 Strings
The cornerstone of UNO's String Program is studio instruction. Emphasis is placed on technique; the development of musicality; exposure to standard solo, chamber, and orchestral repertoire; and learning how to play with efficiency and ease. The string faculty have a diverse array of national and international teaching and performing experience.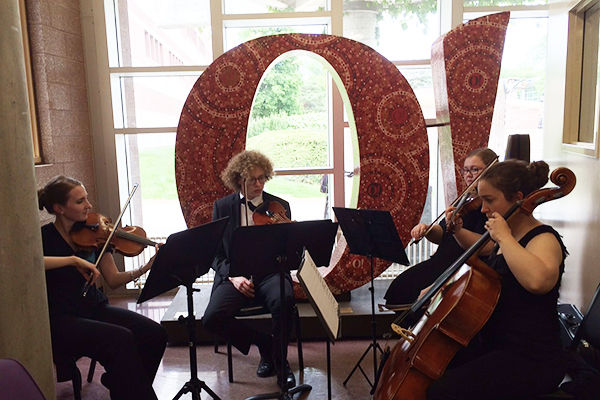 Voice
The School of Music offers an extensive vocal program, suitable for training vocal musicians who wish to become music educators or who wish to pursue advanced degrees in performance. All voice majors study privately with an artist faculty member specializing in voice and each student has the opportunity to sing before the vocal faculty and their peers several times each semester.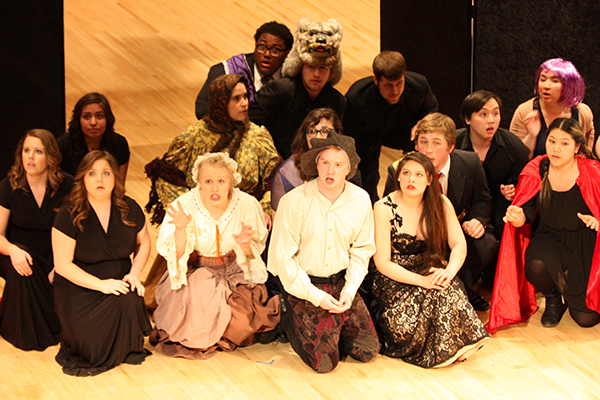 Woodwind
Woodwind majors at UNO are taught by a faculty of dedicated teachers and performers, and our students are provided with a wide array of performance opportunities. The programs of study for woodwind majors are designed to develop skilled performers who are familiar with the standard solo, ensemble, and orchestral literature for their instruments.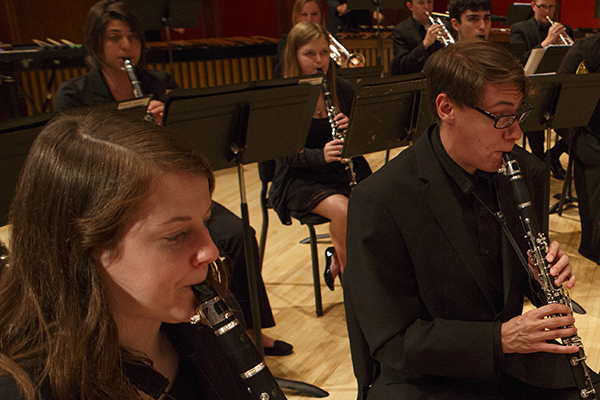 Our Campus. Otherwise Known as Omaha.
The University of Nebraska does not discriminate based on race, color, ethnicity, national origin, sex, pregnancy, sexual orientation, gender identity, religion, disability, age, genetic information, veteran status, marital status, and/or political affiliation in its programs, activities, or employment. Learn more about Equity, Access and Diversity.
scroll to top of page