---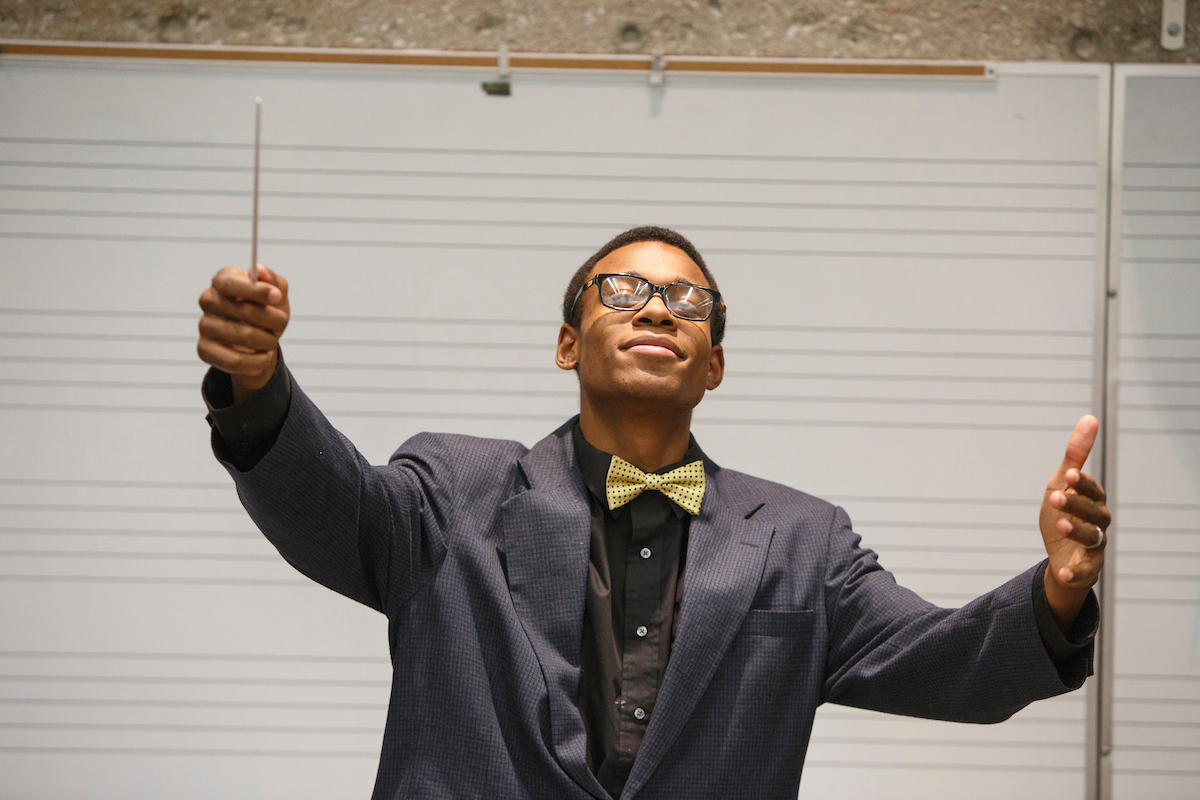 The University of Nebraska at Omaha contributes to the community and to the state through its strong academic programs, research and creative activity of its faculty, and through a very special orientation to public service. Through these and through the accomplishments of its graduates, UNO takes advantage of its unique role in the area and serves both students and community through relevant programs of high quality. The Bachelor of Music and Bachelor of Arts in Music degrees offered by the School of Music are fully accredited by the National Association of Schools of Music (NASM). Students may choose to study with talented artist-faculty in brass, woodwind, percussion, strings, keyboard, or voice. Visit our Areas of Study page for more information regarding your area of interest.
---
Bachelor of Music
Music Education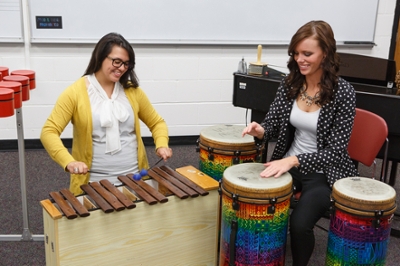 Music education is a major emphasis of the School of Music. A comprehensive curriculum leading toward a K-12 teaching certificate is offered to students in all areas of music study. A unique team-taught emphasis provides students with a diversity of hands-on teaching experiences, techniques, and resources required for a successful career. Nationally recognized clinicians and educators regularly conduct clinics and workshops throughout the year offering advanced experiences in a broad spectrum of teaching situations. Students have opportunity to observe and teach in diverse school settings throughout the metropolitan area.
The K-12 Music Education program is accredited through the

 

National Council for the Accreditation of Teacher Education (NCATE) with licensure provided by the State of Nebraska.  Currently, all teacher education programs at UNO are transitioning from NCATE accreditation to the Council for the Accreditation of Educator Preparation (CAEP) accreditation.  The links listed below provide student outcome data specific to licensure requirements for the state of Nebraska and teaching effectiveness data. 
For student outcome data specific to K-12 Music Education, please use the link below:
For additional information on CAEP 8 Annual Measures, please use the link below:
Music Performance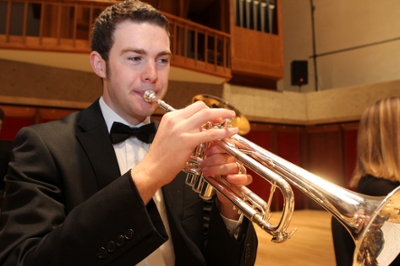 The Bachelor of Music degree in performance involves intensive study in vocal or instrumental music and experience in a variety of performance situations. An innovative curriculum in fundamental music skills provides a solid foundation in music theory, history and analysis. Students will study with talented artist-faculty in brass, woodwinds, percussion, keyboard, or voice and will focus on the skills needed to lay a foundation for a performance career and graduate study. There are three different concentrations available in the Music Performance degree are instrumental performance, vocal performance, and music technology.
---
Bachelor of Arts in Music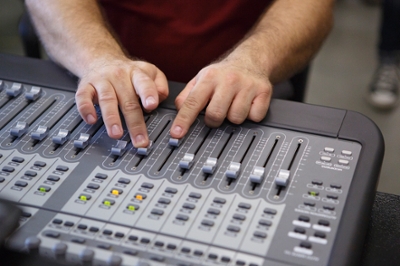 This is a new degree that combines the same high-quality experiences of the Bachelor of Music degree with the flexibility of more electives and areas of concentration. The Bachelor of Arts in music offers concentrations in performance, jazz, music technology and music entrepreneurial studies. Specifically in the concentrations of music technology and music entrepreneurial studies, the Bachelor of Arts in Music facilitates music for the non-traditional music learner. This degree is also a perfect fit for students who are seeking double majors in music and some other area.
Our Campus. Otherwise Known as Omaha.
The University of Nebraska does not discriminate based on race, color, ethnicity, national origin, sex, pregnancy, sexual orientation, gender identity, religion, disability, age, genetic information, veteran status, marital status, and/or political affiliation in its programs, activities, or employment. Learn more about Equity, Access and Diversity.
scroll to top of page