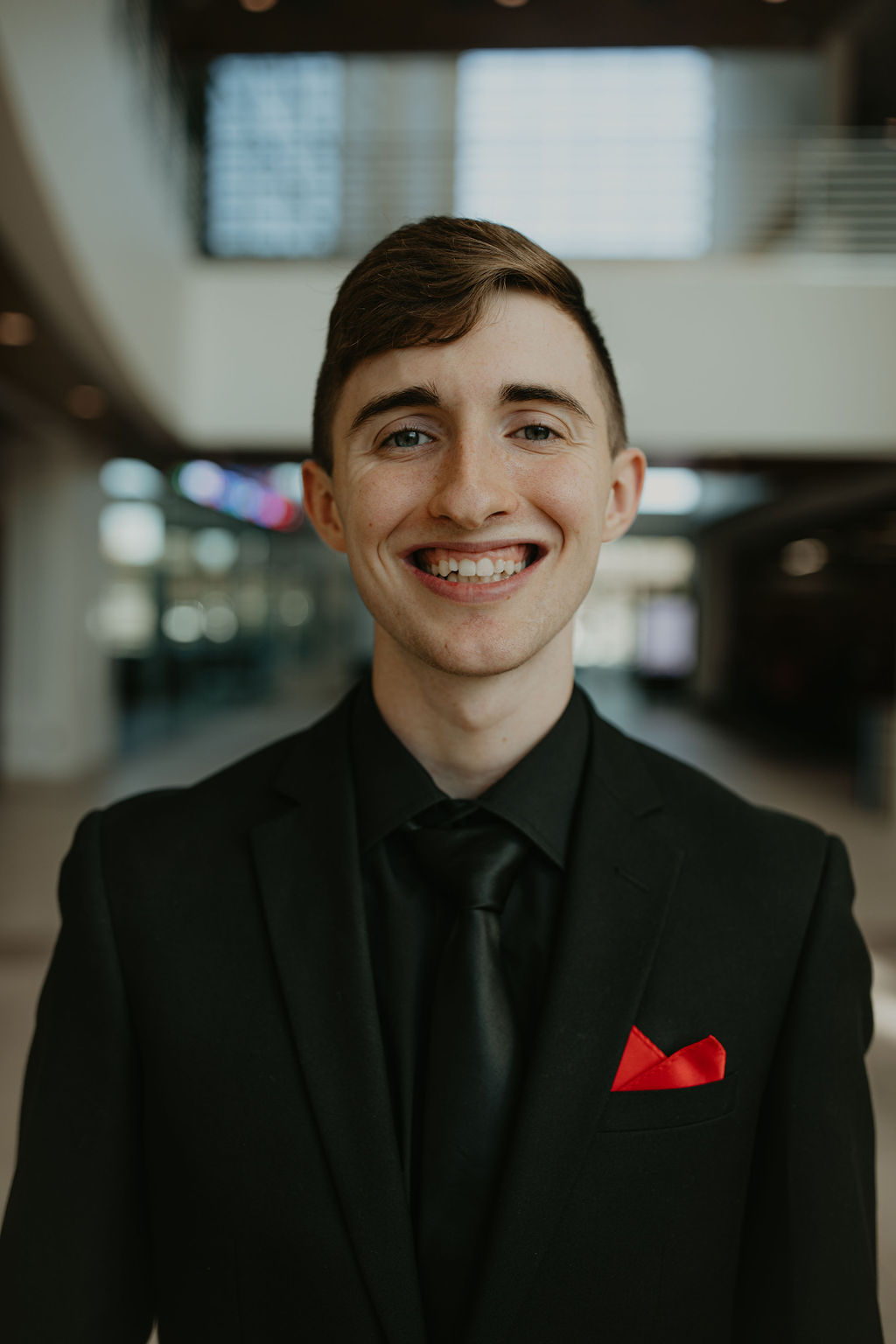 Kaleb Heckens
Graduated December 2021
Bachelor of Science in Business Administration
Management, Marketing, Sales (Secondary)
---
Additional Information
Senior Q&A
What experiences have been most valuable to you in the Scholars Academy?
The most valuable experience for me has been taking Scholars classes from the best professors. Specifically, taking Innovation Ventures in the fall of 2020 was the most beneficial because it led me into a spiral of positive chain reactions. This is because I built my video business because of this class, became passionate about video marketing, I was introduced to an internship opportunity, and this led into my current job. Furthermore, I used the concepts from this class to help me win the Capstone Cup.
What advice do you have for current Scholars?
If you aren't going all out in your classes, what are you doing? People always say nobody likes a "try hard," but trying hard gets you further in life than the opposite. As I look back on my three and a half years, it's because I tried harder than everyone that I was provided more opportunities. Learn what your top priorities are, and make sure you dedicate the most time to them. It should look similar to this in my opinion: 1. Mental health, 2. Class Projects, 3. Networking Events, 4. Class Exams, 5. Applying For Internships/Completing Internships, 6. Extracurricular Activities.
What is your favorite quote and why?
"Love over fear." I love this short quote because I always used to be afraid of almost everything I did. Over the course of my college career, I've learned that love will conquer all fear. Love for fear, love for the unknown, love for classmates, love for challenges, and so much more. I now embrace fear and take more chances. Always double down on love.