Mercedes Phillips, BSBA Student, Uses Business Acumen to Improve DEAI Efforts in IT
Phillips intends to become a leader in technology and serve as a voice for single parents by developing transferable skills from the UNO College of Business Administration.
published: 2022/06/02
contact: Rachael Smith - Communication Specialist, UNO CBA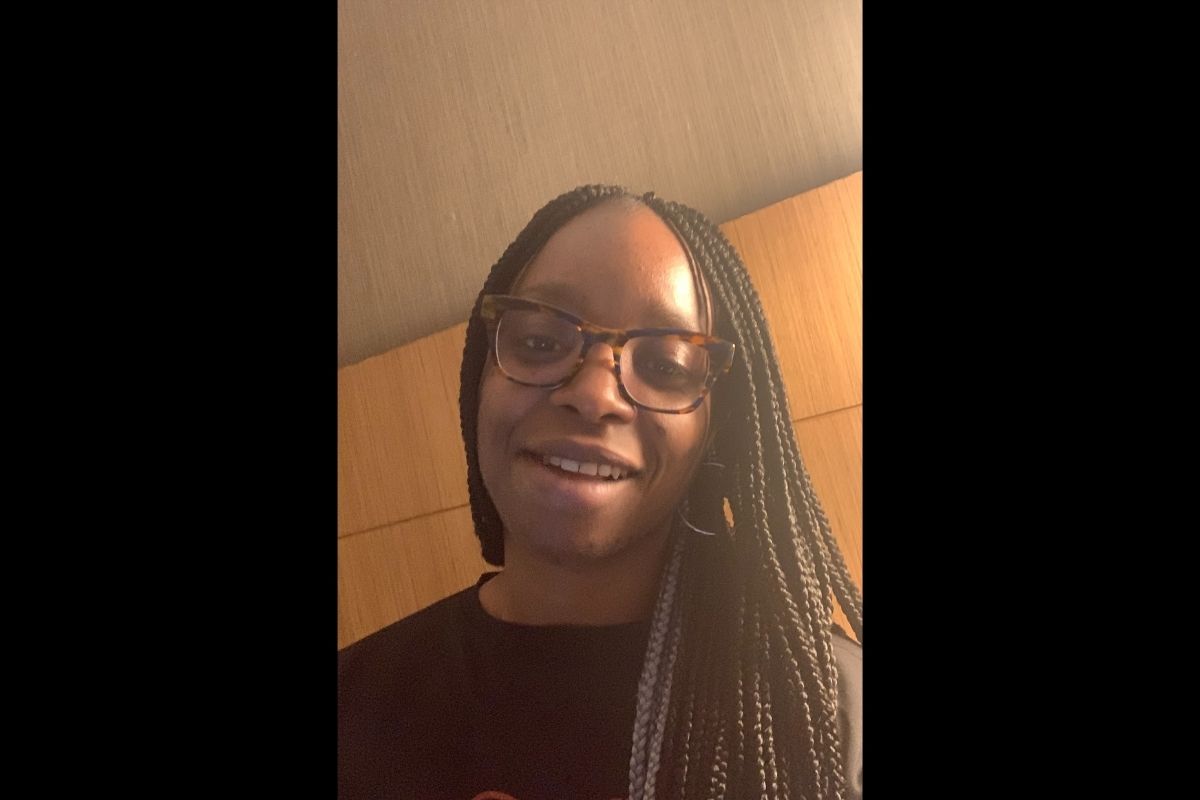 Mercedes Phillips, a BSBA student at the UNO College of Business Administration (CBA), wasn't originally a familiar face in the business college. She'd been working at the intersection of healthcare and IT, earning her Associate's Degree in Health Information Management and becoming a Registered Health Information Technician through AHIMA.
Now, you'll find Phillips studying Management at CBA and preparing to graduate in 2024. Though she still considers herself an IT professional, she's studying business for a clear purpose – the skills it gives her to lead in the tech space and drive meaningful change for diversity, equity, access, and inclusion (DEAI) efforts in STEM.
"As a student in CBA, obtaining my education in management has helped me become more assertive and develop leadership skills as an IT professional. My goals are to continue to work in IT and become a manager or executive in my line of work," said Phillips. "I want to improve diversity in IT and show others that it is possible to use transferable skills and become a leader from any previous field. The managerial courses that I have previously taken have helped me."
Phillips also puts her leadership skills to the test as DEAI Chair for Beta Sigma Kappa. In this role, she emphasizes the need for connection while ensuring the Honor Society remains inclusive.
"Everyone wants to feel as if they belong no matter what their background is. UNO is a campus filled with students that come from different backgrounds, beliefs, and mental and physical differences," said Phillips. "I believe that DEAI efforts help students bridge that gap and can bring them closer together, and embrace each other without judgement."
The need for connection and support hits close to home for Phillips, who moved to Nebraska from Arkansas as a single mother. Her desire to seek out a community showed her the need for more opportunities to find spaces of acceptance.
"I moved with my children on my own. I decided to further my education and become part of a sisterhood because I wanted to develop a voice for the community of single parents who want to take the next step in bettering their lives," said Phillips.
By combining her STEM background and passion for DEAI with her improved business knowledge from CBA, Phillips has already made a great start in improving equity and inclusion efforts on campus and in her community. A recent example was her organization of the Beta Sigma Kappa Women's Empowerment Clothing Drive. She's also an outspoken voice for representation and advocacy, frequently encouraging others to report discrimination and get support when it's needed.
"As an African American IT professional, my goal is to open the doors for individuals from different walks of life and to encourage others to be leaders in their communities," said Phillips. "My goal is to become a leader in technology and to show others that no matter what your background or your past, that you can overcome anything with hard work and dedication."
Contact Us
If you have a story idea, news tip or inquiry, please contact:
Lindsey Hasenjager, Director of Social Media and Promotions, College of Business Administration
lhasenjager@unomaha.edu • 402.554.3852