UNO College of Business Administration Search Underway for Next Dean
The University of Nebraska at Omaha (UNO) College of Business Administration has launched a national search for its next Dean.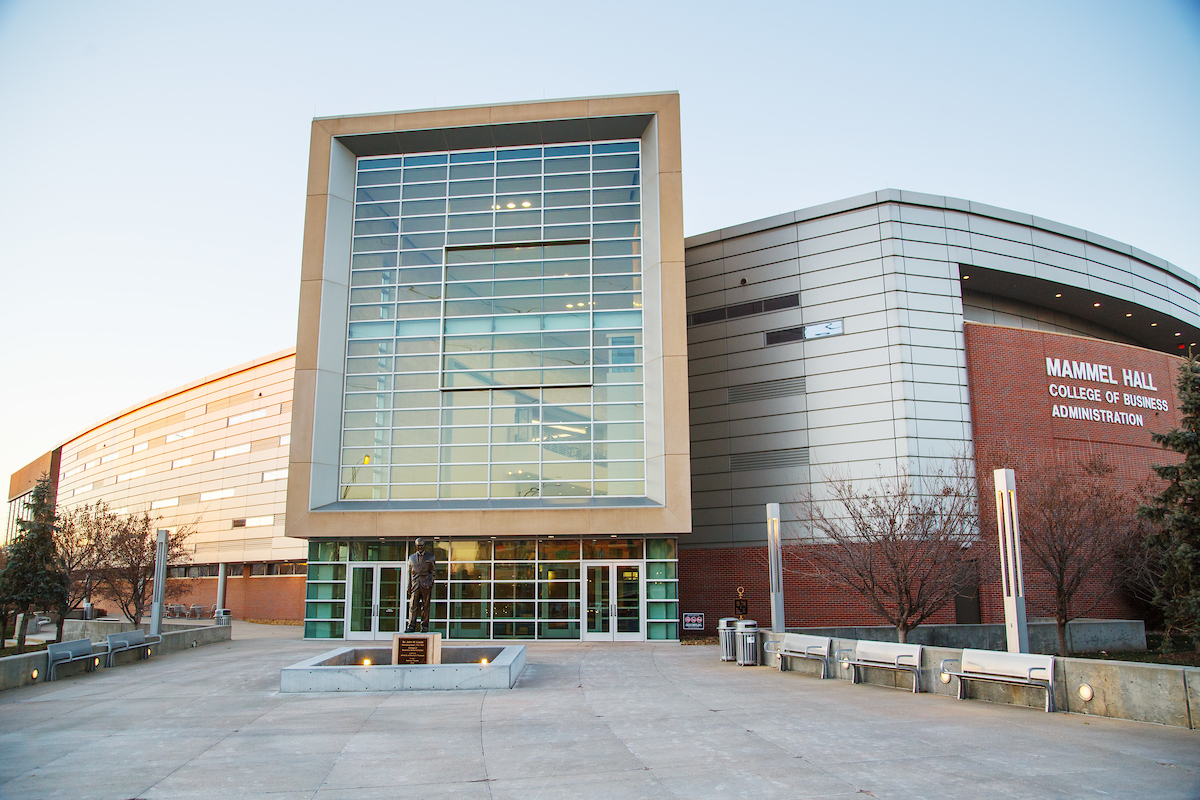 How to Apply
A search committee has been formed to find the right candidate for this exciting opportunity. The search is being assisted by Academic Search, Inc.
To apply or view additional information, view this posting on Academic Search.
To arrange a confidential conversation about this position, please contact one of the consultants facilitating the search, Dr. Eric Richtmyer at ewr@academic-search.com or Dr. Jay Lemons at jay@academic-search.com.
---
Search Committee Launched for Next College of Business Administration Dean
The University of Nebraska at Omaha (UNO) College of Business Administration (CBA) has launched a national search for its next dean. Current Dean Louis Pol steps away from the position this August 2019.
UNO CBA seeks a dynamic, visionary leader to build on the college's existing success and partner with faculty, students, staff, and external stakeholders toward further excellence. This position will report to and work with the Senior Vice Chancellor for Academic Affairs. The dean will also work with faculty and advance the mission and vision of UNO and the College of Business Administration.
---
Related Communications
Louis Pol Stepping Away from Deanship - 1/16/2019
Dr. Lynn Harland Named Interim Dean of College of Business Administration - 6/10/2019
---
About UNO
The University of Nebraska at Omaha is Nebraska's premier metropolitan research university, offering nationally recognized bachelor's, master's and doctoral degrees at competitive prices that meet the diverse needs of traditional and nontraditional students. UNO spans more than 150 acres on multiple campuses in the heart of Omaha - a testament to the fact that UNO is driven by an extraordinary connection to and partnership with the city it calls home.
Since its inception in 1908, UNO has been firmly anchored in the community, forging partnerships with business, education, government, arts and civic organizations. Early founders of UNO had a desire for a learning environment "free from ecclesiastical control" and for a university within reach of anyone who sought higher education. Accessibility is a commitment that remains an important part of UNO's mission and vision.
It is in part thanks to its rich, layered history that Mavericks today know they are part of a university committed to diversity and inclusion. The opportunity to create the next chapter continues as the University of Nebraska at Omaha addresses the changing needs of the metropolitan area, state, region and world.
Contact Us
If you have a story idea, news tip or inquiry, please contact:
Lindsey Hasenjager, Director of Social Media and Promotions, College of Business Administration
lhasenjager@unomaha.edu • 402.554.3852