SBIR Road Tour Coming to Omaha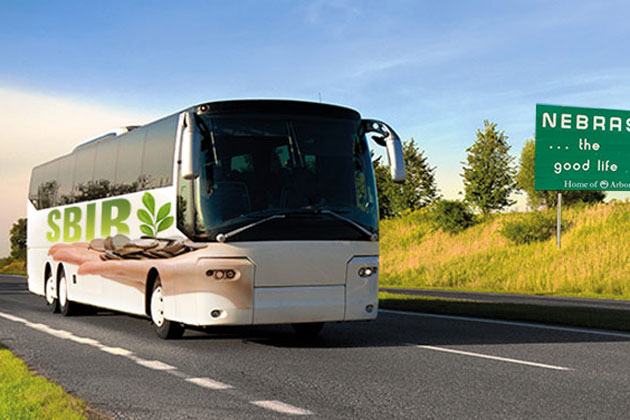 OMAHA – The U.S. Small Business Administration's national road tour to champion STEM innovation is coming to Omaha in June.
The tour, "Seeding America's Future Innovations," stops at the University of Nebraska at Omaha's Mammel Hall on Wednesday, June 29, 7:30 a.m. to 3 p.m.
Entrepreneurs, researchers and small technology firms in Nebraska will have the rare opportunity to meet one-on-one with program managers from 12 federal agencies and learn how to compete for $2.5 billion in early stage funding.
Registration is required and available through http://nbdc.unomaha.edu/road-tour-tickets. One-on-one meeting registration closes June 15.
Organized by the Nebraska Business Development Center, part of the UNO College of Business Administration, this free event features decision makers from the following agencies:
Department of Agriculture (USDA)
Missile Defense Agency
Department of the Army
Department of the Navy
Department of the Air Force
Department of Homeland Security
Department of Commerce – National Institute of Standards and Technology
National Aeronautics and Space Administration (NASA)
Department of Energy
Department of Health and Human Services – National Institutes of Health
National Science Foundation
U.S. Patent and Trademark Office
The event also includes information from the Nebraska Department of Economic Development regarding additional state resources. Lunch is provided.
The tour is a national outreach effort to spread awareness of technology funding opportunities provided through the SBA's Small Business Innovation Research (SBIR) and Small Business Technology Transfer (STTR) programs. Each stop is hosted by a local organization that supports technology-based entrepreneurship.  
Last year, the Nebraska Business Development Center helped clients obtain $5,429,257 in funding for technology commercialization, including $3,566,463 in SBIR/STTR awards.
Event supporters include the Greater Omaha Chamber of Commerce - Entrepreneurship and Innovation, Advent LLP, Nebraska Innovation Campus, Invest Nebraska Corporation, UNeMed Corporation, NUtech Ventures, Nebraska Department of Economic Development, Lincoln Partnership for Economic Development, University of Nebraska-Lincoln Industry Relations, LI-COR and Creighton University.
For more information or event questions, contact Wei Jing, technology commercialization program director, at wjing@unomaha.edu or 402.554.6270.
View the event flier.
About the Nebraska Business Development Center
NBDC is a cooperative program of the U.S. Small Business Administration (SBA) and the College of Business Administration of the University of Nebraska at Omaha. NBDC provides direct management and technical assistance to more than 2,000 businesses in Nebraska each year from offices throughout the state. Consultants are business owners, community leaders, MBAs and MBA candidates with credentials and experience in loan packaging, business valuation and exit planning. NBDC has specialists in government contracting, international trade, lean manufacturing and sustainable business practice.
Contact Us
If you have a story idea, news tip or inquiry, please contact:
Lindsey Hasenjager, Director of Social Media and Promotions, College of Business Administration
lhasenjager@unomaha.edu • 402.554.3852