CBA Sponsors Stock Market Championship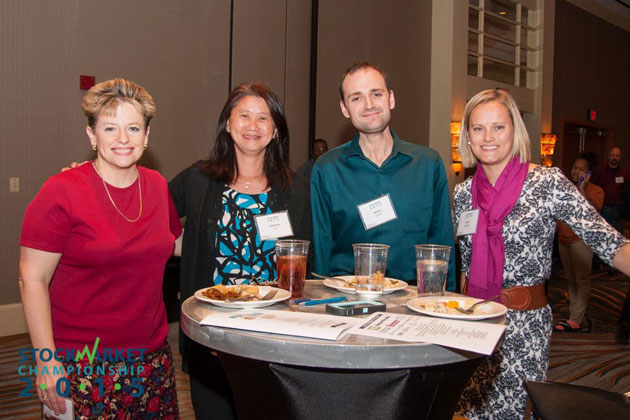 The UNO College of Business Administration sponsored the 8th annual Boys & Girls Clubs of the Midlands Stock Market Championship on Nov. 18–19.
The event teaches teens financial literacy and gives the local business community a chance to spend an evening on the trading floor to see who gains the greatest fortune by the closing bell. During this stock market simulation, teams buy and sell fictional stock from local and national companies.
CBA's faculty team — including finance lecturer Laura Beal and economics professors Catherine Co, Ben Smith and Jamie Wagner — claimed 20th place out of nearly 30 teams. Also representing CBA were 65 business student volunteers and marketing professor Jonna Holland. Working with programmers in the UNO College of Information Science & Technology, Holland developed the event's simulation software. Development costs were funded through CBA.
More than 175 Boys & Girls Club teens participated in the event's student version on Nov. 18. The top three teams advanced to the main event on Nov. 19 to compete for the title and a chance to win $8,000 in college scholarships provided by Nebraska Educational Savings Plan Trust.
"Both events were great successes," Holland said. "The most amazing thing is that the Club kids finished in first, second and 10th place against the 26 adult teams."
The Stock Marketing Championship raised over $110,000 for the Boys & Girls Clubs.
Related Story
Warren Watch: We made a fictional fortune, thanks to a group of Council Bluffs teens (Omaha World-Herald)