Interns Get Head Start on Career Paths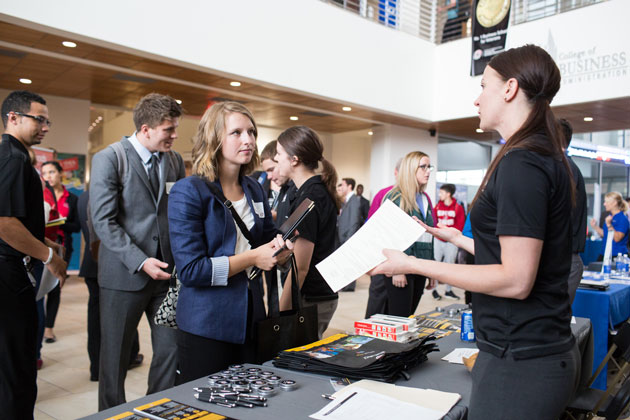 The knowledge gained by College of Business Administration students isn't limited to the classroom. By the time they don a cap and gown, a majority of CBA students will have experienced at least one internship — and some will have interned at two or three companies.
"The College of Business Administration is truly invested in seeing students have significant opportunities to obtain quality, practical experience as interns," says CBA Career Development Coordinator Bianca Harley. "The Career Center at CBA exists so students can connect with employers. About 63 percent of our students obtain internships by the time they graduate."
Harley says more opportunities exist today for year-round paid internships. "For the companies that offer these internships, our students serve as a candidacy pool for future hiring," she says. "It strengthens CBA's relationships with the companies, and it gives these corporations and organizations a connection to our classrooms. They see firsthand what our students are learning and what they are accomplishing."
CBA senior Taylor Musil is a paid intern at ConAgra and has two other internships lined up. She says her duties at ConAgra have included tracking incidents and their resolution for information technology teams and working on internal audits.
She plans to begin a career in public accounting. "Because I am an accounting major, my second rotation has helped with my understanding of IT and the day-to-day work an auditor does," Musil says.
Balancing a full course load and 15 to 25 hours on the job each week is a challenge that has many rewards, she says. "With internships, I believe that the more you do, the better idea you will have of what kind of company you'll want to work for."
Anna Dancer is a real estate property management intern at Union Pacific. A marketing major with minors in international business and accounting, she works at UP during the week and at a second job as an event coordinator on the weekends. This fall, she will study abroad in Norway.
"At UP, I've learned a lot about reading railroad maps and about railroad terminology, and I've become more familiar with property laws," Dancer says. "I've learned something new every day, and it has made my college papers easier to write because I have a deeper understanding of the corporate world in general and the culture here in particular. I would love to stay with UP after I graduate, perhaps in marketing and sales."
When Theodore Kirkpatrick graduates in December 2015, he will have held internships at Berkshire Hathaway Homestate Companies, Tenaska Capital Management, Seim Johnson LLP and First National Bank.
"Having so many experiences, I have been able to see how different companies deal with issues," he says. "I've been able to apply what I've learned academically to real-world, hands-on projects. What I've gained just can't be replicated in the classroom alone."
Active in numerous CBA organizations and UNO student government, Kirkpatrick says he "makes a lot of lists" so that he can prioritize his time. "You have to determine what is most important to you, then take a leap and put yourself out there," he says.
Kirkpatrick believes confidence is a key element of success.
"The knowledge I've gained in these internships and the connections I've made have given me tremendous confidence," he says. "You work better if you believe in yourself."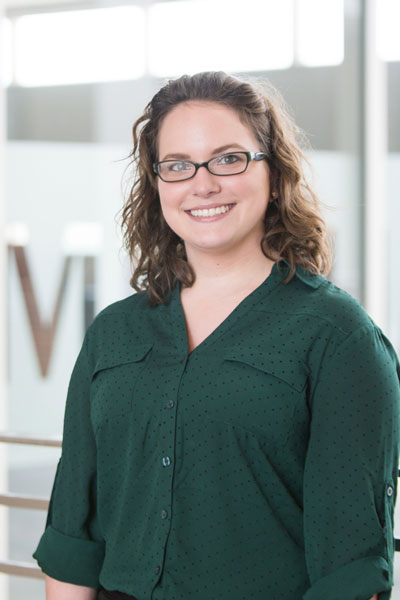 Taylor Musil, Accounting, Finance and Banking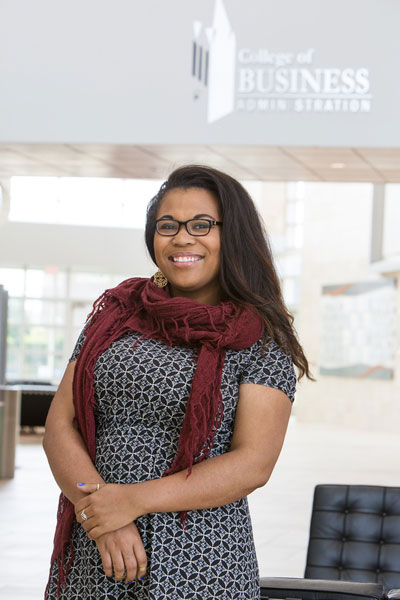 Anna Dancer, Marketing, Accounting and International Business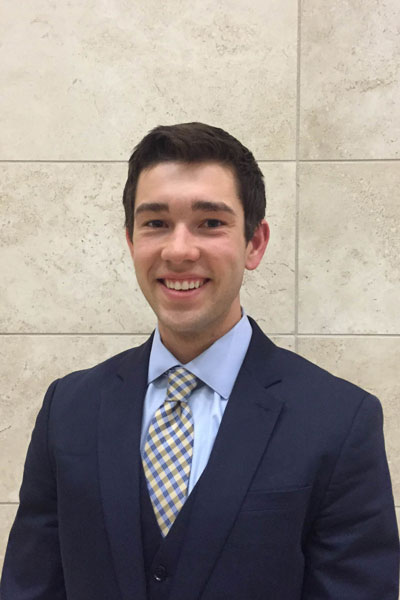 Theodore Kirkpatrick, Accounting, Finance, Banking and Investment Science
---
See this story and more in CBA's 2014-2015 Year in Review.
Contact Us
If you have a story idea, news tip or inquiry, please contact:
Lindsey Hasenjager, Director of Social Media and Promotions, College of Business Administration
lhasenjager@unomaha.edu • 402.554.3852