Executive MBA Hosts Alumni Weekend, Celebrates 40th Anniversary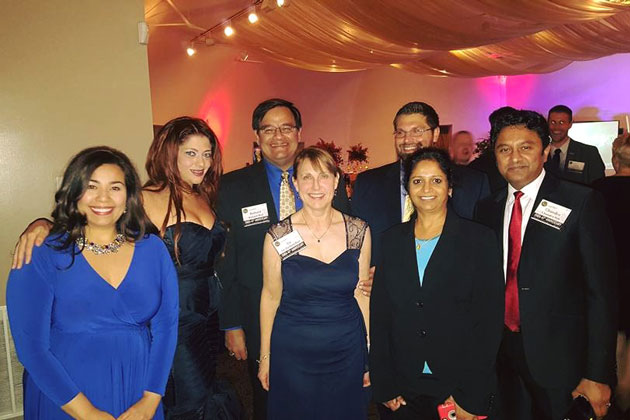 Celebrating 40 years, the University of Nebraska at Omaha's Executive Master of Business Administration program hosted an alumni weekend Oct. 23–24, 2015. A resounding success, the weekend's signature events included a hockey tailgate and viewing party on Friday and formal gala on Saturday.
Friday's festivities attracted 110 guests, who enjoyed food, drinks and door prizes in Mammel Hall — home to the College of Business Administration — while watching the No. 1 Omaha Mavericks Hockey team beat Air Force during the inaugural game at UNO's new Baxter Arena. The celebration continued on Saturday at Champions Run Country Club, where approximately 120 guests dined and danced to live music by the Confidentials.
Sponsored by Northwestern Mutual, the UNO College of Business Administration, Aureus Group and Core Bank, the anniversary weekend amassed 150 total attendees, including nearly 70 alumni from as far back as 1989.
"These events were a great opportunity to bring together graduates from decades ago to the present and expand their collective networks," said Bill Swanson, Executive MBA director. "This also launches what EMBA hopes will be an annual signature event where alumni of our program can continue to gather and renew friendships."
Established in 1975, the Executive MBA program is the 13th oldest in the United States. The program was offered jointly at the University of Nebraska's Lincoln and Omaha campuses until 1987, when it moved solely to Omaha. With an alumni network of over 600 and counting, UNO's Executive MBA is now the region's premiere AACSB-accredited program for working professionals.
---
Hockey Tailgate - Friday, Oct. 23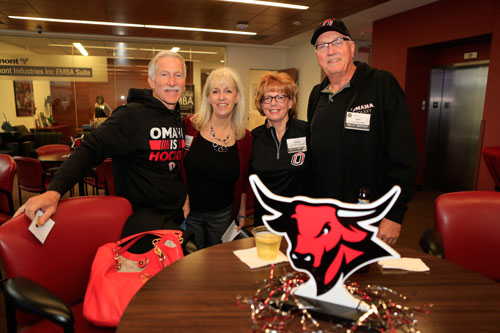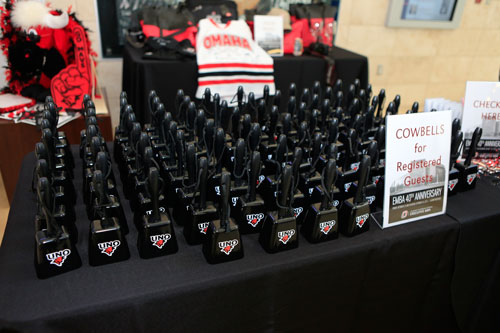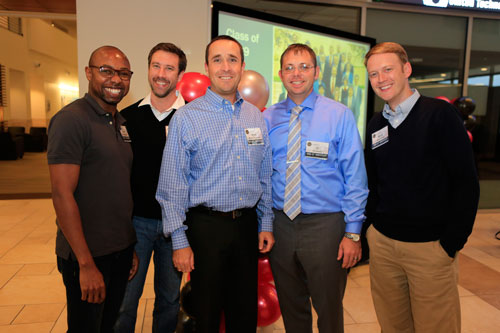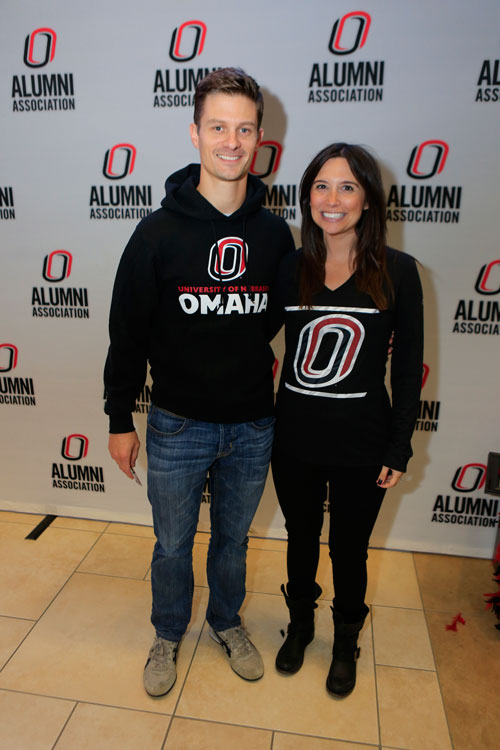 ---
Gala - Saturday, Oct. 24