Scholars Academy: Blessing Kyaw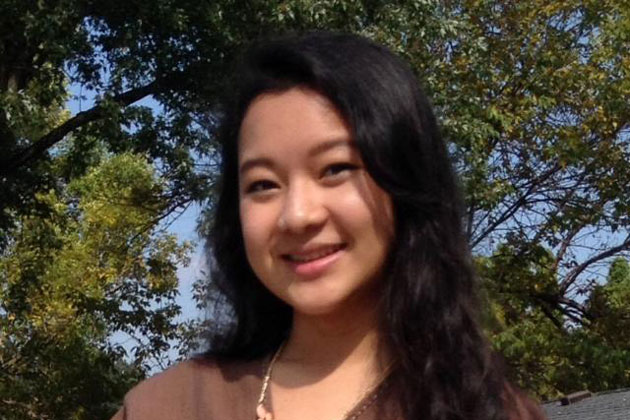 Meet the students who are shaping the future of CBA's new Scholars Academy.
---
"I like interesting stories that can catch my attention easily," Blessing Kyaw said.
Kyaw was talking about books she likes to read in her free time, but she is also living one of those interesting stories herself.
Seven years ago, Kyaw was living in a refugee camp in Thailand. When she first came to the United States, she couldn't speak English.
"I had to work hard to get to the point where I am today," she said.
She is now a student in the College of Business Administration and one of only 20 incoming freshmen selected to join the CBA Scholars Academy, a four-year honors program designed just for students pursuing a Bachelor of Science in Business Administration at UNO.
Students were selected after a competitive application process, including an essay, letters of reference and a day of interviews. As part of the program, Scholars enroll in rigorous courses, connect with mentors from the Omaha business community, study abroad and intern with local businesses.
Kyaw plans to pursue an accounting concentration and wants to use what she learns to educate refugee populations about scams they may fall victim to as easy targets for financial predators.
"I can help them so much," she said.