Scholars Academy: Spencer Marxsen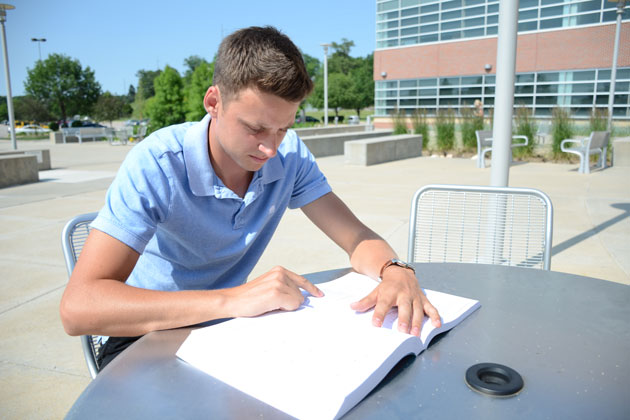 Meet the students who are shaping the future of CBA's new Scholars Academy.
---
When Spencer Marxsen visited the UNO College of Business Administration, he saw a bright future — for the college and his supply chain management career.
"I like that [CBA] has a lot going for it right now," he said. "It's a growing school with a bright-looking future."
The Millard West graduate knew he wanted to study supply chain management and was looking for a university that offered it. Luckily for him, CBA added the concentration last year.
"It's a growing field with a lot of jobs," he said. "You can move up the ladder really quickly."
This fall, CBA will welcome the first cohort of the CBA Scholars Academy, a selective business honors program. Marxsen earned a spot after a competitive application process. He is looking forward to the Scholars Academy, he said, because of "the more challenging courses and getting to work with other students who are as dedicated to their education as I am."
Building relationships is a motivator for Marxsen to pursue a degree in business. "I love to communicate and work with others," he said.
In his free time, he likes to play golf with his friends and dad, go fishing and spend time with the people he's closest with.