Scholars Academy: Trevor Koger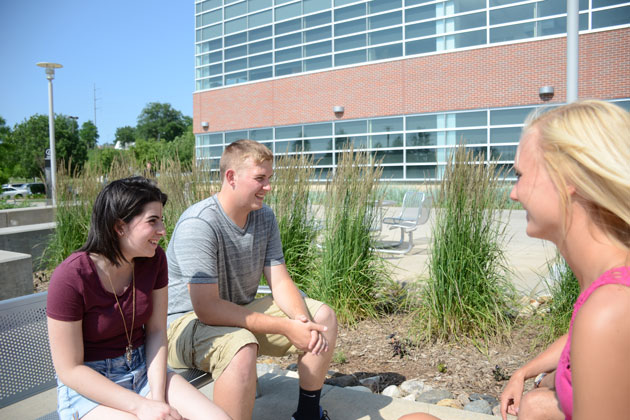 Meet the students who are shaping the future of CBA's new Scholars Academy.
---
"I've been in business my entire life," Trevor Koger said. "In high school, I was very involved in FBLA, and that had a large impact on me wanting to choose a career in business."
Koger, of Arlington, Nebraska, served as the Future Business Leaders of America Nebraska State Parliamentarian from 2013 to 2015, while also holding officer positions in his local chapter. When he graduated from Arlington High School in May, he had earned more than 20 awards from FBLA state leadership conferences; attended four FBLA national leadership conferences; served on the student council; was a member of the quiz bowl team and 4-H; and lettered in football, basketball and baseball.
Now as an incoming freshman in the College of Business Administration this fall, he has his sights on becoming an actuary in the investment industry. To achieve his goal, he is double majoring in business administration and mathematics.
"I was very impressed with CBA and the fact that there are so many business in the area," he said. "It's a great facility and program."
In March, Koger was one of 20 students competitively selected to be a member of the CBA Scholars Academy, a four-year honors program for high-achieving students pursuing a business degree.
In addition to the study abroad trip and corporate visits that are part of the program, Koger said he is "excited to be involved with other people who are very passionate about business."