Big Idea Pitch Contest | Deadline: Sept. 20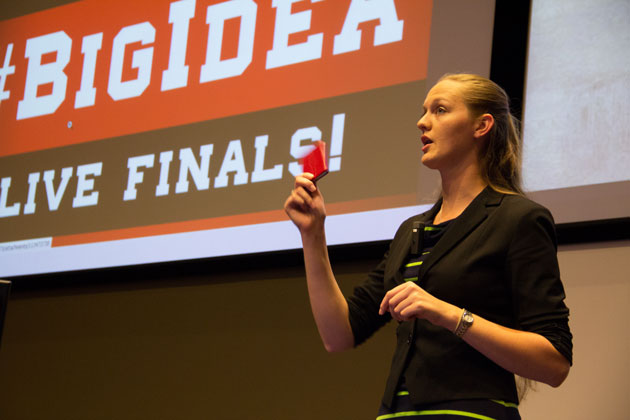 Showcase your innovation or brilliant business idea.
Enter the 2015 Big Idea Pitch Contest for a chance to win $100, $200 or $300, plus a $500 grand prize and free trip to Kansas City to pitch at the Collegiate Entrepreneurs' Organization National Conference.
An elevator pitch is a short, persuasive sales speech. The contest features two rounds:
Video pitch: Submit a 90-second video where you pitch your big idea. Prizes are given by popular vote in all four voting categories.
Live pitch: Finalists are selected by a panel of expert judges for the live pitch contest on Sept. 30.
The contest is open to all UNO students. Video pitch voting categories:
College of Business Administration
Peter Kiewit Institute and University of Nebraska Medical Center
College of Arts and Sciences
Open Tourney (all other UNO colleges)
Important dates and deadlines
Sept. 20 Video pitch submission deadline
Sept. 25 Finalists announced
Sept. 30 Live pitch contest, Mammel Hall Auditorium (6 P.M.)
For contest rules and instructions, visit bigidea.unomaha.edu.
Get coaching or answers to questions. Contact the Center for Innovation, Entrepreneurship and Franchising if you want more information or need assistance developing your idea or crafting your pitch. Email UNOBigIdea@unomaha.edu or call 402.554.2706.
Watch 2014 winning video pitches
CBA: Katerina Zarudnaya
PKI & UNMC: Rakshit Rekhi
Open Tourney: Ashley Jurgens
Live Pitch: Rachel Ostrander