Scholars Academy: Brianna Eisert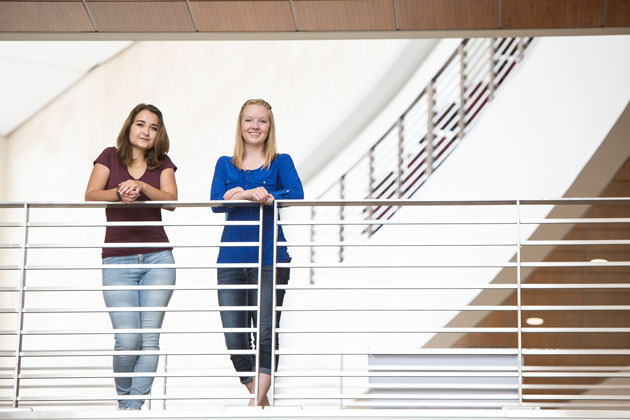 Meet the students who are shaping the future of CBA's new Scholars Academy.
---
Before Brianna Eisert wanted a career in business, she wanted to be a lot things — including an interpreter, engineer, architect, or astronaut.  
"But then I realized I could be all of those things with a business major because business can be part of any career field I want to go into," said the 2015 graduate of Papillion-La Vista South High School.
Eisert is one of 20 freshmen selected to join the new College of Business Administration Scholars Academy, where she will develop her skills and interact with a diverse group of high-achieving students. She's excited to engage with the other Scholars, who have "different personalities and characteristics to … display what UNO and the Scholars Academy are all about," she said.
CBA's atmosphere immediately caught Eisert's attention. "My sister is currently enrolled here. She would come home on the weekends and talk about how great the school was," Eisert said. "I took a tour, I felt welcomed, and everyone was so nice. I knew I just had to come here."
The incoming freshman loves being creative, interacting with others, learning languages and studying different cultures. By majoring in Marketing and International Business, Eisert hopes to expand her passion for both.
This summer, don't expect to see Eisert taking too many breaks before she begins college in August.
"I'm currently trying to learn Chinese, German and sign language," she said.