Scholars Academy: RJ Dechow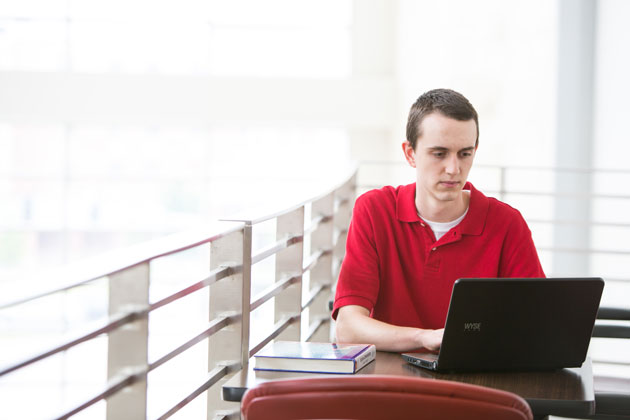 Meet the students who are shaping the future of CBA's new Scholars Academy.
---
RJ Dechow just graduated from high school, but he's already focused on retirement.
"I want to help people save for retirement and invest for their futures instead of blowing it all when they're 20 or 25," he said. "They'll have nothing left when they want to retire."
His motivation to help people, along with a love of statistics and numbers, is driving the incoming freshman to study business finance.
"I've always liked to mess around with numbers," he said. "During the summers, I would just come up with imaginary stats for sports. Because business involves numbers, I switched my gears to focus on money, stocks and mutual funds."
The Gretna native is one of 20 freshmen who are part of the first CBA Scholars Academy cohort. The honors program prepares high-achieving students to be the business leaders of tomorrow through rigorous academic work, strong connections to local businesses, and a broadened worldview through travel abroad and community service.  
"The opportunities that are before the 20 of us are going to be an amazing experience," he said. "Making connections, fulfilling opportunities — we're making history here. It's something I'm really look forward to."
Even with his future planned, Dechow is leaving his options open for his first passion: sports.
"My dream job would be to become the general manager of a sports franchise," he said.