First Scholars Academy Cohort Selected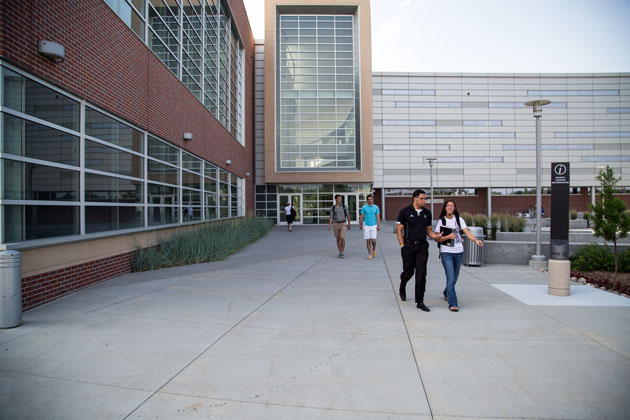 OMAHA – Twenty ambitious students have been selected to join the College of Business Administration's new Scholars Academy this fall at the University of Nebraska at Omaha. The inaugural cohort includes students whose hometowns span 13 cities across Nebraska, Iowa and Kansas.
Announced in August 2014, this honors program is uniquely designed for students pursuing a Bachelor of Science in Business Administration at UNO, preparing students to be the business leaders of tomorrow through rigorous coursework, strong connections to local businesses, and a broadened worldview through travel abroad and community service.
The new CBA Scholars rose to the top after a competitive application process that considered academic and extracurricular credentials, community involvement, career goals, and performance during a day of interviews. The 2015 cohort has a 3.96 average high school GPA and received more than $140,700 in scholarships from CBA.  
"The caliber of applicants for the Scholars Academy far exceeded my expectations," said Bethany Hughes, director of the Scholars Academy. "Acceptance to the program was competitive, and I'm excited to welcome the first cohort this fall. They are setting the bar high from the very beginning."
Many classes in a variety of business topics are reserved just for the Scholars, allowing those who excel in the classroom to challenge each other. Students will have streamlined access to business professionals through monthly mentorship programs, corporate visits, workshops and internships.
The inaugural 2015 cohort includes the following students:
Nebraska
Arlington:
Trevor Koger, Arlington High School
Cambridge:
Caleb Moyer, Cambridge High School
Gretna:
Robert Dechow, Gretna High School
Kearney:
Adrienne Cavill, Kearney High School
Lincoln:
Rhys Hansen, Lincoln Northeast High School
Omaha:
Juan Sebastian Barbosa, Omaha South High School; Emelia Getzfrid, Archbishop Bergan High School; Riley Herold, Millard North High School; Blessing Kyaw, Omaha South High School; Spencer Marxsen, Millard West High School; Karina Pisetsky, Millard North High School
O'Neill:
Alyssa Wiese, St. Mary's Academy High School
Papillion:
Brianna Eisert, Papillion-La Vista South High School; Mackenzie Jung, Papillion-La Vista High School
Waverly:
Christian Dauel, Waverly High School; Philip Faughn, Waverly High School
Iowa
Council Bluffs:
Dominika Jedinak, Lewis Central High School
Lewis:
Stephanie Freund, Atlantic High School
Kansas
Olathe:
Zachary Marquess, Olathe East High School
Wichita:
Gabrielle Estivo, Wichita Collegiate School
The application for the 2016 cohort will open in September.
For questions about the CBA Scholars Academy, contact Bethany Hughes at bjhughes@unomaha.edu or visit cba.unomaha.edu/scholars.